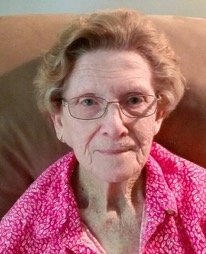 89
Thursday, June 11
Parker
Clara Margaret was born on Jan. 19, 1931 on the farm near Monroe to Albert and Ida (Wynalda) Deelstra. After completing the eighth grade at Monroe, she left school to take care of her mother when she became ill.
On July 28, 1954, she was united in marriage to Arnold Wollmann. They farmed near Hurley while also running the Kitchen Café. She was a fantastic cook and her specialty was the hot beef sandwich, cinnamon rolls and homemade buns. She loved visiting with everyone, especially children. She would talk to anyone and the coffee was always on.
Grateful for having shared her life are her children, Debra (Lee) Washington, Sioux Falls, Judy (Dean) Sturzenbecher, Parker and Albert (Gail) Deelstra, Sioux Falls; 16 grandchildren, Ed (Tina) Sage, Lanna (Joel) Tramp, Dustin (Amberlee) Sage, Amanda (Karl) Barfuss, Cody Sturzenbecher, Kyle Sturzenbecher, Derek (Bethany) Washington, Rachel (James) Krier, Jamila Bajelan, Lee (fiancé Jalen) Washington, Layla Bajelan, Ahmed Bajelan, Mariam Bajelan, Steve Sage, Troy (Cami) Deelstra, and Joel Deelstra; 23 great-grandchildren, Mariah, Nadalee, Jarrin, Kayden, Stran, Halee, Lincoln, Isaac, Jamal, Meadow, Eli, Norah, Kynslee, Jycob, Jeremyah, Kadar, Amirah, Maisey, Miranda, Jacob, Paisley, Brinlee and Wakely; sons-in-law James Sage, Crofton, Neb. and John Bajelan, Kearney, Neb.; sister-in-law Theresa Deelstra, Parker; brother-in-law Melvin Wollmann, Madison; special extended family Madonna (Tom) Sparrow, Annie Olson and many nieces and nephews; and family friends Floyd (Jim) and Kim Pesicka, Platte. She was preceded in death by her parents, husband Arnold in 2011, daughters Marilyn and Paula, brothers Rueben, Jake, John, Bill and sisters Lena, Edith and Clara.
Funeral services were held Monday, June 15 at the United Methodist Church in Parker.
In lieu of flowers, memorials may be directed to the Alzheimer's Association.
Arrangements provided by Hofmeister-Jones Funeral Home.