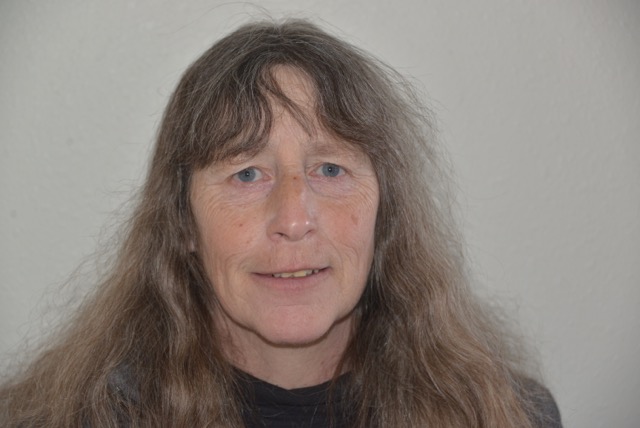 65
Saturday, Oct. 16
Parker
Holly was born in July 1956 in Panama City, Fla. to Noel and Janet (Hobby) Coe. Her family then moved to Woodbridge, Connecticut, where she graduated from Amity Regional High School in 1974.
She continued her education at Oregon State University, where she obtained Bachelor's and Master's Degrees in Wildlife Science and did projects studying deer and duck populations.
While at OSU, she met Arliss Thompson and they went on to be married in 1985. They moved to South Dakota in 1988.
Arliss and Holly had two children, Becky (age 31, of Vail, Colo.) and Nolan (age 29, of Sioux Falls). She was a devoted mother and spent the majority of her children's childhood years at home with them, taking them snow skiing at Great Bear and Terry Peak, swimming at the Parker pool or Wild Water West and assisting with various 4-H, Cub Scout, and Girl Scout projects including sewing, cooking and raising ducks and turkeys.
Holly followed Arliss into several of his passions, earning an Extra Class Amateur Radio license (callsign N0QJM) and becoming a private pilot and later a Certified Flight Instructor. She said that flying was her life's calling and she was enjoying aerobatic flying when her career was unfortunately cut short by a stroke. Although she had to give up flying, she went on to spend several years working inside at the flight schools at the Sioux Falls and Tea airports.
Holly traveled with Arliss to a number of countries where they operated their radios, including several in Africa and the Caribbean, as well as Easter Island and the Falkland Islands. She earned the distinction of being the only woman to contact all lower 48 states on the amateur two meter band without bouncing signals off the moon.
She was a member of the Prairie Dog Amateur Radio Club, Yankton and enjoyed attending the yearly Central States VHF Society conventions.
She enjoyed attending classes in Tai Chi. Holly also attended All Souls Unitarian Universalist Church in Sioux Falls.
Although she grew up in the forests of New England, Holly came to love the Great Plains. She enjoyed spending time at home doing puzzles and being with her pets and watching wildlife. She also enjoyed taking road trips around the US to various national parks with her husband and children and delighted in seeing the variety of different wildlife in each location.
Glacier National Park was one of her favorite parks and she really enjoyed viewing buffalo. She was fortunate to have seen both on a trip in the days prior to unexpectedly passing away.
She is survived by Arliss, Becky, Nolan, her father Noel, sister Wendy, brother Peter. She was proceed in death by her mother Janet.
In lieu of flowers, the family suggests donating to a cause that supports wildlife conservation, such as the World Wildlife Federation or Nature Conservancy.
A memorial service will occur but details are still pending.