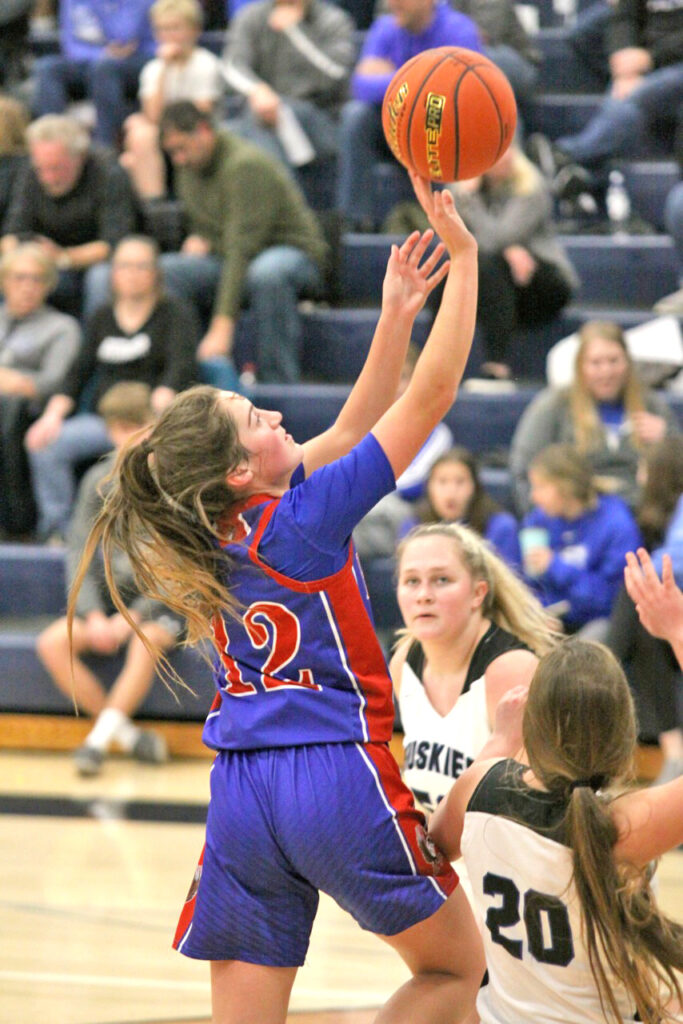 By Shane Merrill | Sports
Capping off a busy week the Parker girls traveled to Elk Point-Jefferson last Thursday night to face off against a salty Husky squad. The Pheasants were able to hang tough early, but in the end the Huskies were too much to handle, handing Parker a 52-27 loss.
Ellie Travnicek scored the only points in the first quarter for Parker, hitting a quick three pointer to push Parker ahead of the host team, 3-2. That was the only lead for the Pheasants as EPJ went on a nine point run to lead 11-3 after the first.
The Huskies continued to work their inside-outside game to perfection in the second quarter, taking a 29-11 lead into the locker room at half.
The Pheasants tried to come roaring back in the third quarter, thanks to shots from Janae Olson and Travnicek, even cutting the lead to 12 midway through the frame and looking like they may have a shot. EPJ cranked up the defense from there, and even though Parker won the quarter battle 9-7, the Huskies won the final frame 16-7, getting the win 52-27.
Olson and Travnicek each had six point for Parker while Olson also grabbed six rebounds. Parker next faced Parkston.