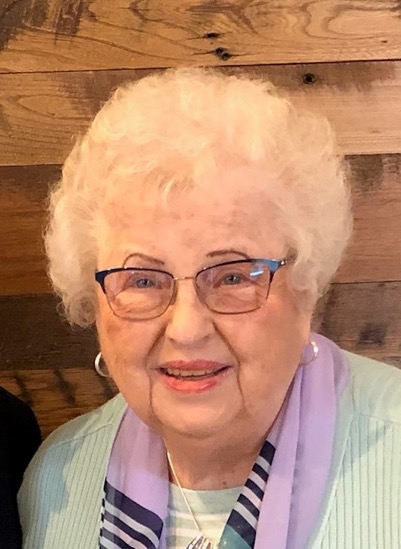 81
Monday, Sept. 13
Sioux Falls
On April 4, 1940, Kathy was born in Bridgewater to Clarence and Eleanor (Vogt) Bollinger. She attended St. Stephen's Catholic School and graduated from Bridgewater High School in 1958. She then attended Dakota State University, where she graduated with a teaching degree in 1960. While in college, she met the love of her life, Jim Cink. Kathy and Jim were married on June 20, 1961, and recently celebrated their 60th Wedding Anniversary. Kathy was a teacher for 38 years, with the majority of her teaching career spent in Beresford; she touched the lives of hundreds of students through her devoted service.
Kathy was a dedicated daughter, sister, wife, mother, grandmother and aunt; she firmly believed that family came first, spending many days with her parents in Bridgewater and hosting large gatherings for her family. She was an excellent cook, baker and hostess. Kathy had a strong Catholic faith, which she passed on to her three children.
Kathy was preceded in death by her parents, her parents-in-law John and Harriet Cink, her son Ron Cink, and brothers-in-law Robert Wingert, Dennis Krier, Tom Marso, Ed Cink, Ken Wagner, and Milo Natwick. She is survived by her husband of 60 years Jim in Sioux Falls, daughters Shelly (Terry) Rund in Texas and Cindy (Scott) Johnstone in Idaho, her four granddaughters Amanda McEldowney, Rebecca (Robert) Plant, Sarah Rund, Megan (Jared) Gold, and her grandson Connor Johnstone. She is also survived by her sisters Kay Wingert and Carol Krier, brothers-in-law and sisters-in-law Jo Marso, Sandy Cink, Elaine Wagner, Kathryn Natwick, Andy (Joyce) Cink, Tom (Mary) Cink, and Paul (Shirley) Cink, along with many nephews, nieces and cousins.
On Monday, Sept. 20, funeral services were held at Holy Spirit Catholic Church in Sioux Falls, followed by a burial at St. Christina Catholic Cemetery in Parker.
Arrangements provided by Hofmeister-Jones Funeral Home.