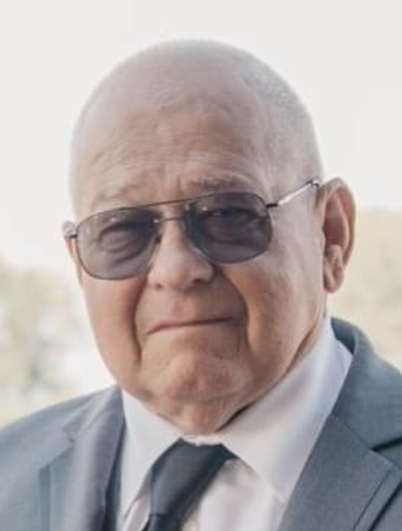 74
Thursday, March 25
Parker
Lee Edward Chedester was born on Nov. 6, 1946, to Brainard and Virginia (Gregson) Chedester in Newton, Iowa. He started school in Newton before moving with his family to New Sharon, Iowa, where he graduated from North Mahaska High School. His family was very involved with horse shows, even if he liked it or not. While attending school in New Sharon, he met the love of his life, Linda Pinkerton. Together, they dedicated their lives to Jesus.
Lee was drafted into the Army and served in the Vietnam War from 1966-1968 and returned to New Sharon to marry Linda on April 6. 1968. To this union, four children were born. A job brought them to Parker, where they settled the family on their acreage. He worked in sales for 20 years, when his entrepreneurship led him to start a business with his wife and his son, Adam.
He may have retired but never stopped working. Lee enjoyed mowing, cutting wood and any form of outdoor labor. When he wasn't working, Lee's favorite tradition was attending the Iowa State Fair. Lee also loved spending time with his family. He had six grandchildren and one great-grandchild. He was so proud of all of them and was always there rooting them on whether football games, basketball, volleyball, band, graduations, or weddings, he was always there cheering them on.
If he didn't get the chance to pick on you, you've missed out. Lee's personality was something you'd never forget. He knew how to make everyone feel special. Lee's faith was strong and he loved the Lord with all his heart. Besides Jesus, he also loved his wife and family. His advice for a Godly marriage was Jesus first and "yes dear" second. In 2015, Lee's brother-in-law, Dave Pinkerton, donated his kidney "Leftie" to Lee.
Lee is survived by his wife Linda, children Adam (Pattie) Chedester, Amy (Randy) Koehn and Megan Redd; grandchildren Kassie Jo (Bryce) Steffel, Miranda Chedester (Nick), Caleb Chedester (Jill), Aiden Chedester, Tyrell Love, Kamaree Redd; one great-grandson Harrison Steffel; and sisters Ruth Ann Johannes and Rose Shira. He was preceded in death by his infant daughter Tricia, parents Brainard and Virginia Chedester and step-father Ray Summers.
Memorials may be directed to the National Kidney Foundation.
Visitation will be Thursday, April 1 from 6-8 p.m. at Hofmeister-Jones Funeral Home, Parker.
A memorial service will be at 10:30 a.m. Friday, April 2, at the Church of God in Marion.
Arrangements provided by Hofmeister-Jones Funeral Home.