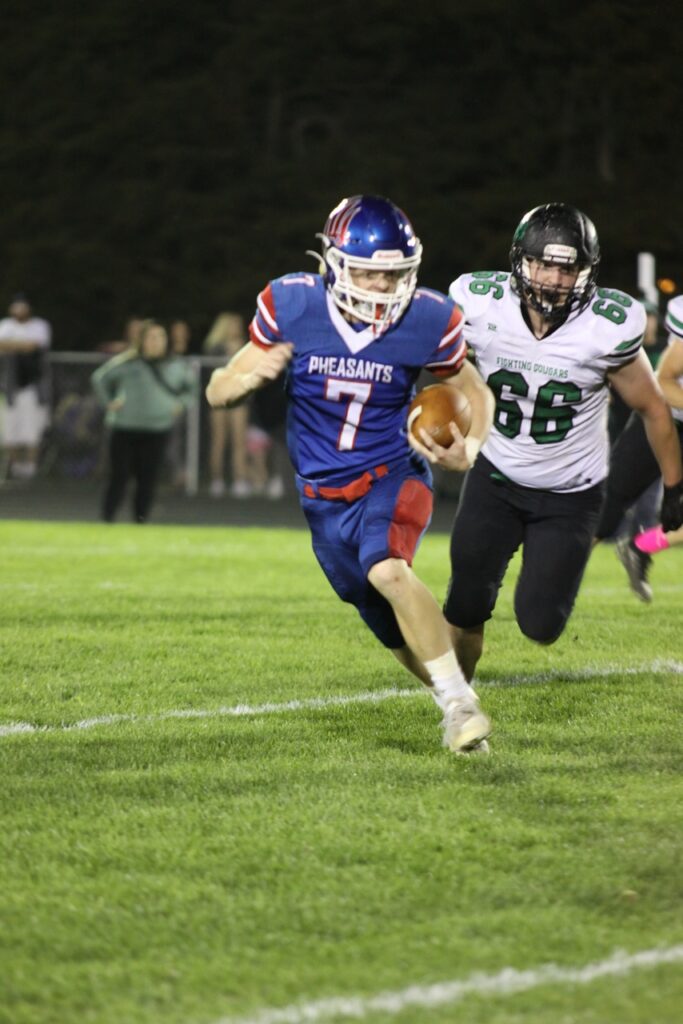 Shane Merrill | Sports
Parker welcomed a ranked McCook Central-Montrose football team to town last Friday night facing off against the Fighting Cougars.
Parker hung tough early, and was able to move the ball on the night, but MCM was too tough down the stretch, taking the win 44-7.
Both teams battled to a stale mate in the first quarter, after three MCM fumbles were recovered by Parker but resulted in no points. The Fighting Cougars got on the board in the second quarter scoring two touchdowns quickly midway through the quarter, and tacking on a late score to push their lead to 20-0 at the half.
MCM managed two more touchdowns in the third quarter, but Parker finally responded as Jaivyn DeBoer carried in an eight yard quarterback keeper, with Davin Fuller kicking through the extra points, making the score 32-7. MCM scored twice more in the final frame, wit the Pheasants having two drives stall deep down field ending the game at 44-7.
DeBoer led the Pheasants with 56 yards on the ground while Charlie Patten had 46. Jack Even also had 27. Davin Fuller also had one reception for 23 yards.
Defensively, Levi Wieman had eight tackles and Charlie Patten had six, Joe Mahan six and Even five.
Parker rounds out their season at Elk Point-Jefferson.