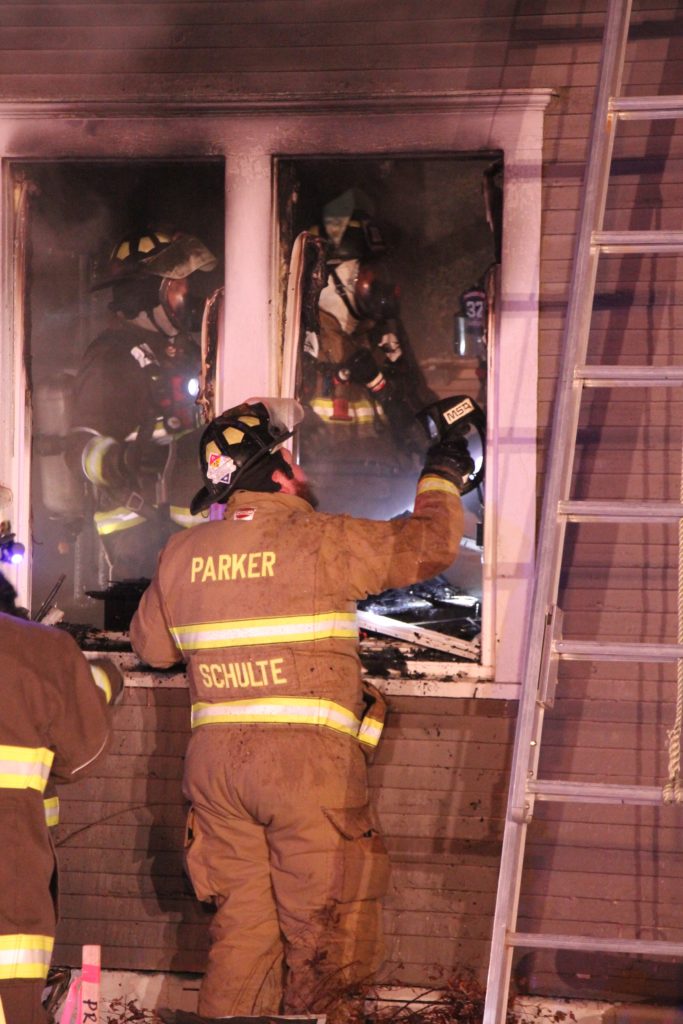 Sarah Ebeling | Editor
Shortly after 2:30 a.m. on Monday, Dec. 2, emergency personnel was called to a house fire on West Sanborn in Parker.
Upon arrival on the scene, fire fighters were able to knock down the flames coming from the living room.
Parker Fire Chief Max Masters explained that the fire began and was able to be contained to only the living room, but that the thick black smoke stuck to everything in the house, causing severe damage.
About 30 fire fighters, from Parker, Marion and Chancellor were on the scene as well as Turner County Emergency Manager Brad Georgeson and the Turner County Sheriff's Office.
Masters noted that as of press time, no cause for the early morning fire had been released but he did say that the homeowner, Eric Schulte, was alerted to the fire by his dog.