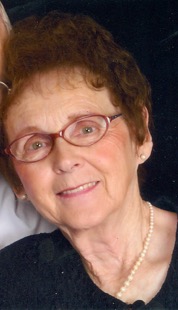 86
Saturday, April 3
Viborg
Olive L. Smith was born on Aug. 3, 1934, at Parker to Wesley and Nellie (Drost) Budde. She grew up at Parker and graduated from Parker High School in 1952.
On March 14, 1954, she married the love of her life Harold Smith at Parker. They farmed near Parker until 1965, when they moved to Sioux Falls. She worked with her husband in the hotel and rental property business until they retired in 1980. After retirement, they enjoyed 35 years being snowbirds in Florida and Arizona, traveling and vacationing on several cruises. Since 2018 they have been residents at Pioneer Memorial in Viborg.
Grateful for having shared her life are her husband of 67 years Harold; four children, Carol (Bob) Heisel, Dell Rapids; Richard (Tracy) Smith, Sioux Falls; Linda (Bob) McDowell, Denver, Colo. and Jeff (Lisa) Smith, Sioux Falls; 12 grandchildren and 20 great-grandchildren.
Funeral services will be held Friday, April 9, at the United Methodist Church in Parker, with burial in Rosehill Cemetery, Parker. Visitation will be an hour before services.
Arrangements provided by Hofmeister Jones Funeral Home.