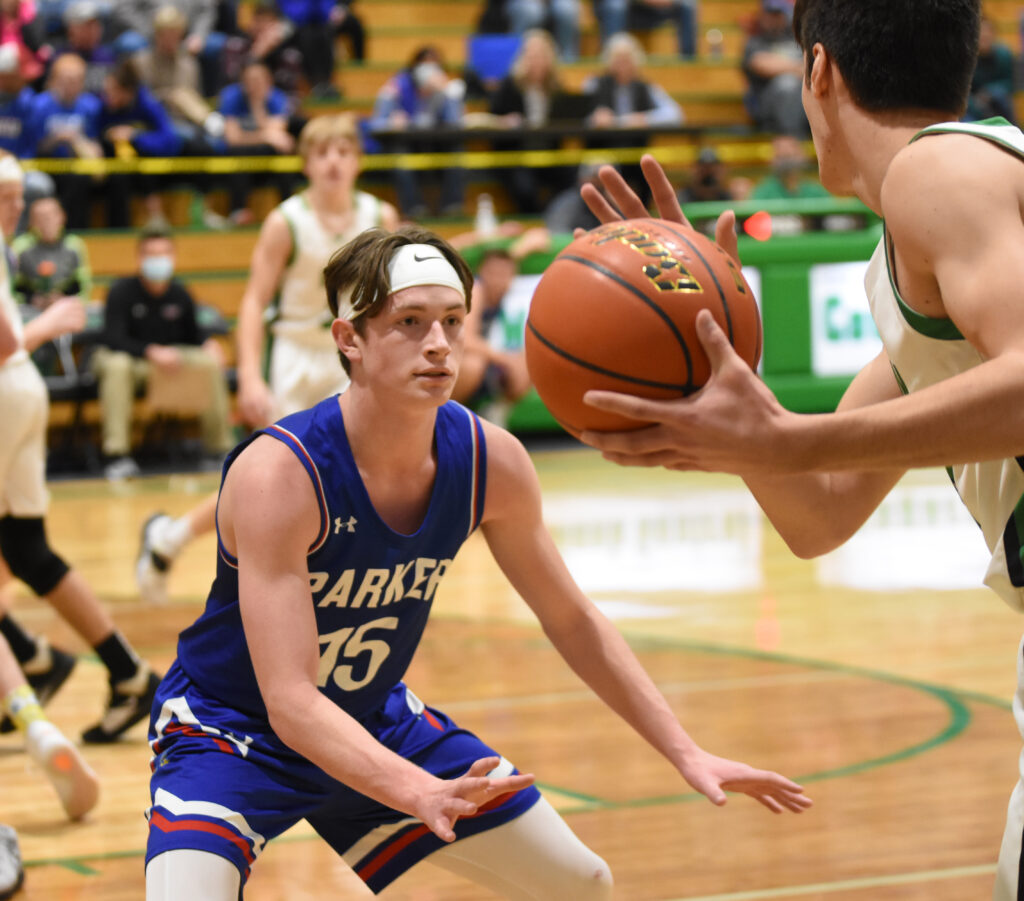 Shane Merrill | Writer
The Parker Pheasants boys basketball team debuted their 2020-2021 season last Saturday night in Salem for the annual first game of the season against the Fighting Cougars. Parker wasted little time on the host as junior players Davin Fuller and Carter Robertson helped propel the Pheasants to a 64-44 win.
Things were close in the first quarter as each team tried to find their footing, with the Pheasants building an 11-8 lead after one. Parker roared ahead in the second frame, quickly scoring point after point as Fuller went to work inside while Robertson knocked down key three pointers helping the Pheasants to a 35-17 lead at the half.
MCM did control the third quarter, going on a quick run and pulling within seven, but back to back Cole Jurgens threes helped stop the bleeding with Parker up 48-37 after three.
The Pheasants once again went to work in the fourth, ratcheting up their defense and going on to take the victory 64-44, and opening their season with a win.
Fuller had a break out game going 10 of 14 for 24 points and grabbing 10 rebounds. Robterson was close behind with 22 points while Jurgens chipped in with eight points.
Parker shot 46 percent from the floor and were at 71 percent from the charity stripe.
Defensively, the Pheasants held MCM to just 36 percent from the floor and forced 18 turnovers.
"It's always nice to open with a win. I liked our effort," remarked coach Lance Friesen. "We need to rebound better and improve our closeouts defensively. Overall, a good start that we can build on as a team."
Up next the Pheasants have a busy schedule traveling to Baltic and hosting Elk Point-Jefferson on Thursday.