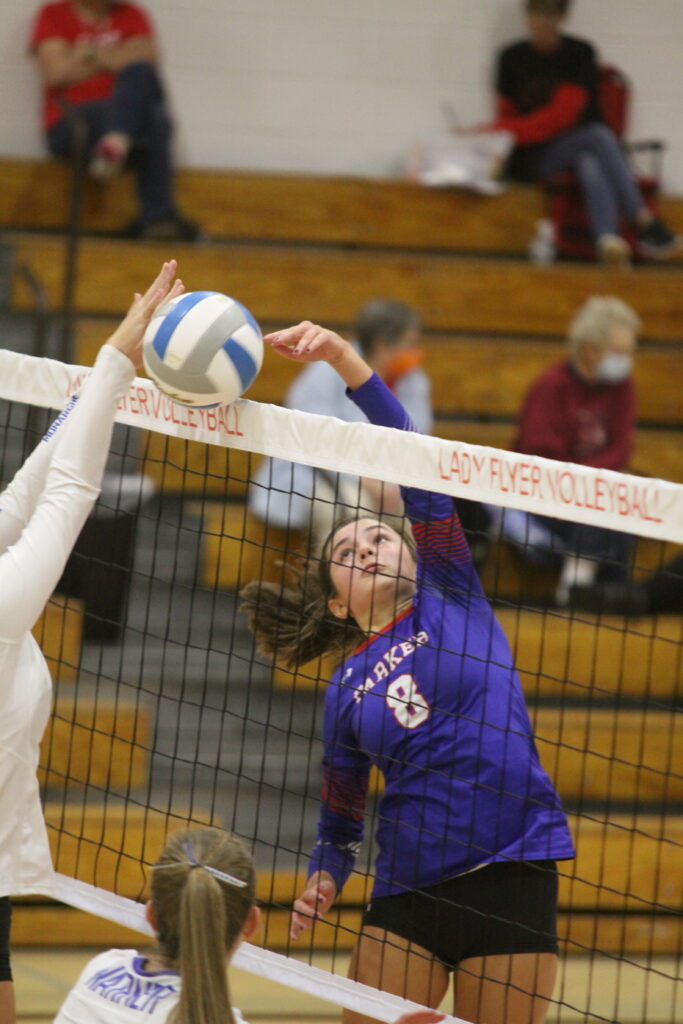 Shane Merrill | Sports
The Parker volleyball team was set to face off against Canistota, Parkston and Wagner last week, with two of the three matches being cancelled due to COVID-19 concerns.
The Pheasants at this point are planning to make up the Parkston contest on Friday, Oct. 30 in Parkston, but will not be making up the Canistota or Wagner matches.
Parker currently sits at number one in their region, as they eye the post season. Their next scheduled matches were Tuesday, Oct. 20 in Parker against Flandreau and Friday, Oct. 23 in Beresford. Regional play is slated to begin Tuesday, Nov. 3.
Stay with The New Era for updates.
Warner topples Parker in Chester
The Parker volleyball team continued their tough schedule, traveling to the annual Chester Challenge Classic to face off against one time foe Warner. The Monarchs had just one loss on the season, while the Pheasants entered with six, and even after a rebound in the second set the Pheasants couldn't retain control, falling 3-1.
The first set was controlled by the Monarchs who used strong spot serving as well as solid hitting to take the victory 25-16.
After a change in the Parker line-up the Pheasants rallied to a rebound in the second set, clawing tooth and nail until the end, and squeaking out a 25-22 victory, evening the match at 1-1.
Parker could not contain the momentum in the third set, as once again Warner went ahead early and was able to hand on for a 25-16 victory, leading 2-1.
The Pheasants tried to claw their way into the fourth set, after Warner jumped out early, Parker came back clawing but it was too little too late as the Monarchs took the win 25-18 and the match 3-1.
Leading Parker was Shelby Lang with a double-double of 13 kills and 12 digs. Brooke Berens also had 10 kills and nine digs while Ryleigh Andersen had seven kills and 15 digs. Breana Jensen posted 15 digs while Cierra Mohr dished out 27 assists.
The loss dropped Parker to 12-7 on the season, as the Pheasants eye several targets in the coming weeks.