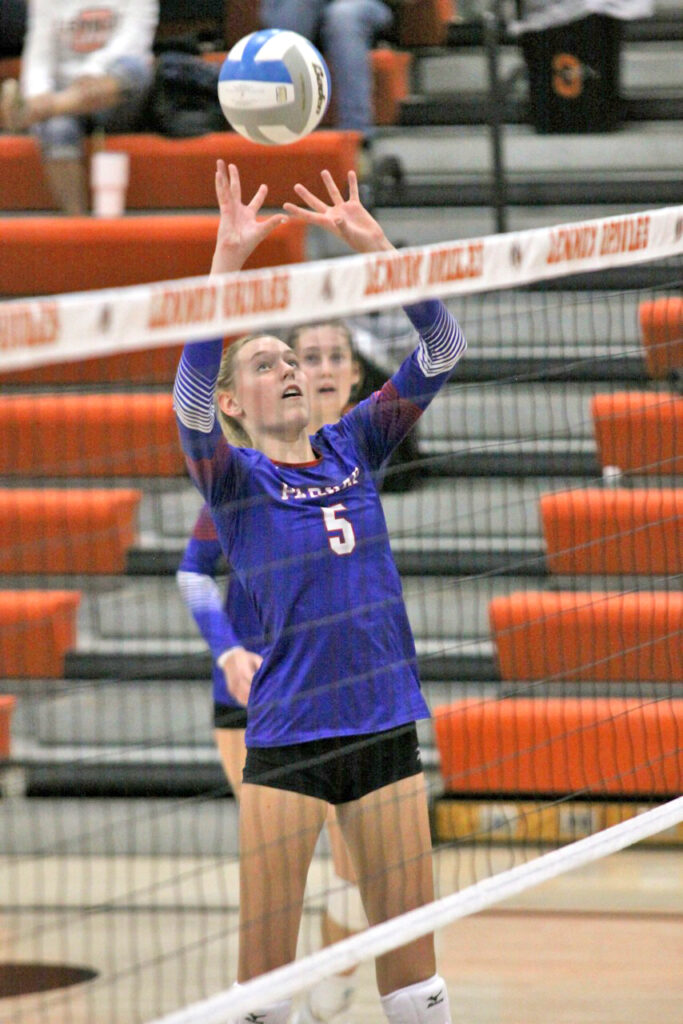 Shane Merrill | Sports
The Parker volleyball squad traveled to neighboring rival Lennox last week facing off against the Orioles and getting back to their winning ways.
Parker used a strong offensive effort in sets one and three to run away with the win, with set scores of 25-13. 25-23 and 25-10.
The win improved the Pheasants to a 12-11 record with five matches remaining in the season.