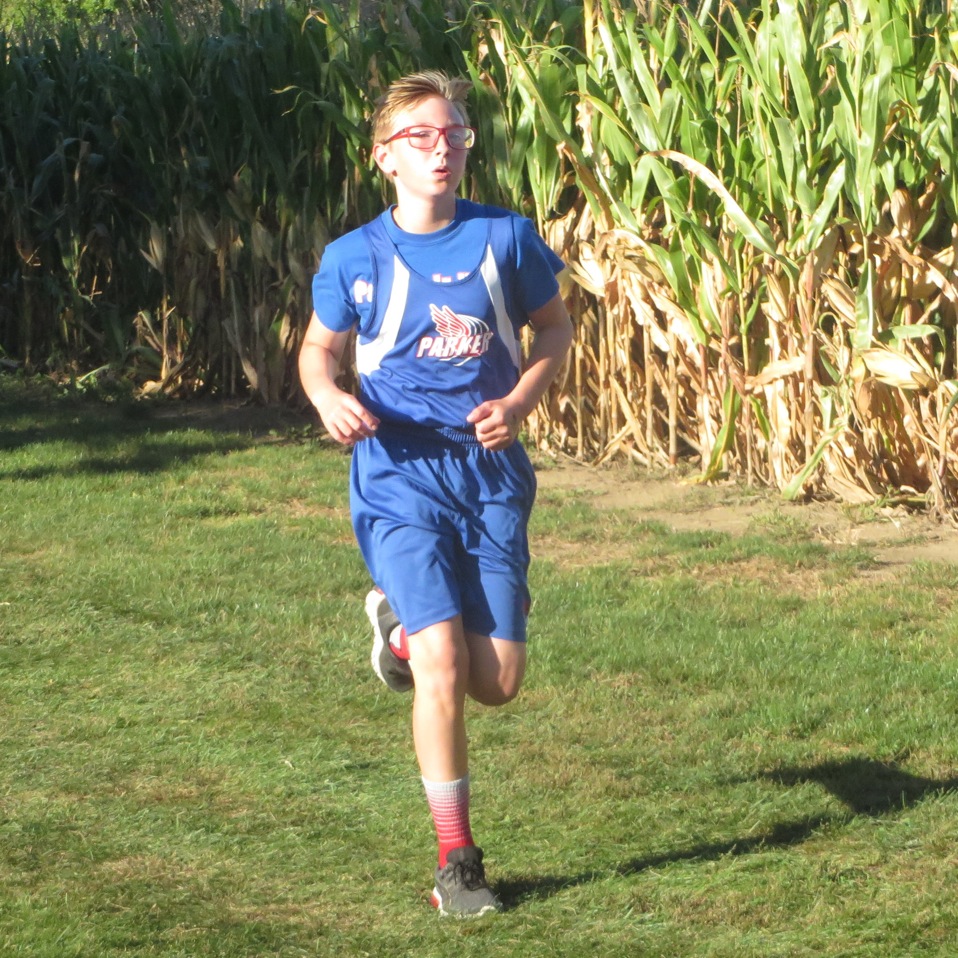 By Phil Bjorneberg | Coach
On the course many of our runners consider the most challenging, especially on a day with temperatures in the high 70's, the Parker runners met the challenge with some great performances.
Zav Centeno, who has fought leg issues all season, put together his best week of practice the week leading up to the Alcester meet. That work paid off as he ran his best 5k time of the year. Centeno, our lone senior runner, is rounding into form just in time for the final three meets of his career.
The varsity girls battled the heat and the gradual hills to bring home two more medals. Josie Leberman finished in 11th place and was five spots inside the halfway position, meeting two of our goals. She looked better and is trying to peak at the region meet like she did last year. Macy Kippes didn't look as fresh as she did in Freeman, but she still battled really hard and hung on for the 19th place medal!
Two of our first year runners got after the boy's JV 4k race, along with 66 other young guys. Jevin Erickson said he didn't have the best day, but he was still pretty impressive with a finish that placed him ahead of 47 of his competitors! Ashton Young has really started to realize, in both meets and practice, what he can do and how much faster he can run. Young hung tough for a strong finish and had his two best practice runs after this meet! This is a really difficult sport and sometimes it takes a while to realize how much pain you can endure and still run faster.
We finished the meet off with a bang as first year runner Tayler Coleman was the JV girl's champion! She was super-steady the whole race and finished an impressive 19 seconds ahead of the second place finisher. Quite an accomplishment for this rookie!