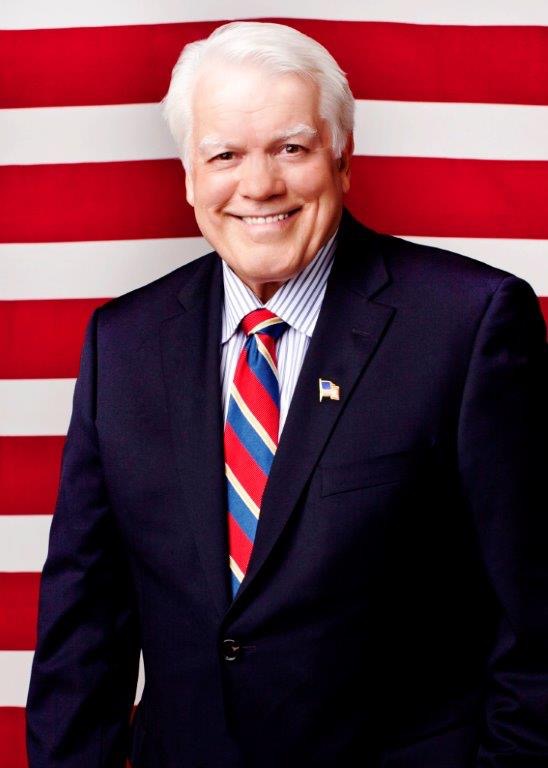 Chiropractor Allen Unruh, whose alternative career is standup comedy, will take to the stage Saturday, Nov 9 at 7 p.m. at the Parker Community Building on Main Street for the Turner County Republican's 2020 Campaign Kick-off event. By his admission Unruh was "born in Canistota in a one-room shack, in a one-horse town, went to a one-room schoolhouse, he read the book, "The Power of One" and started studying one-liners".
Unruh authored, "If the Government Doesn't Get Off Our Backs, the Whole Country Will Need a Chiropractor." and "Laughter Is the Best Medicine." His latest book, "The Politically Incorrect Book of Humor, Why It's Better to Be Right Than Politically Correct" will be available at the event. Unruh will be on hand to autograph and will donate a signed copy to the Parker Library. A variety of Trump 2020 buttons and copies of a pocket-sized US Constitutions will also be available for purchase. The event is free and open to the public. A free-will donation will be received for snacks and coffee.
Unruh became active in politics in 1975. He has been a South Dakota Precinct Committeeman since 1976 and a delegate to four National Republican Conventions the first one for President Ronald Reagan. He has been a longtime guest speaker at USD on the subject "Capitalism vs. Socialism." He was a South Dakota candidate for the United States Congress. He's been a member of and a keynote speaker for the Council for National Policy. Unruh was the founder of the Tea Party movement in South Dakota when President Obama was first elected. He was the second speaker at the Tea Party event which mobilized 1.3 million people to go to Washington D.C. to protest Obamacare. Unruh has been interviewed on Fox News, Democracy Now and National Public Radio. He has family and many friends in Turner County.
– submitted article