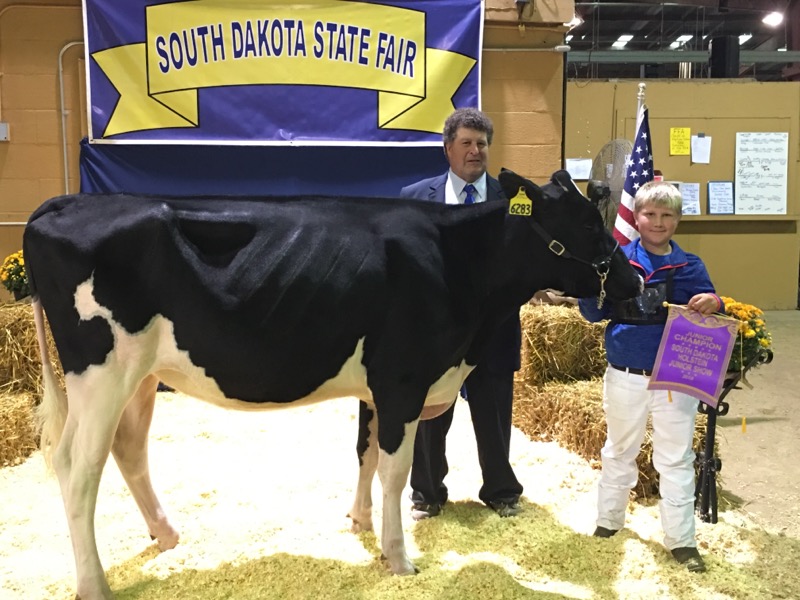 Sarah Ebeling | Editor
Not only has the Turner County Fair been and gone, but now, the South Dakota State Fair has passed.
Numerous Turner County 4-H'ers traveled last week to Huron to take part in the annual event.
According to Turner County 4-H program assistant Chris Wirt, there were several top/champion awards that came home with local 4-H'ers in youth-in-action activities and livestock.
All of the Turner County 4-H results will be printed in an upcoming issue of The New Era.
Neil Haase, 10, shows off his Junior Champion Holstein award he received over the weekend. (Photo/submitted by Jessica Haase)