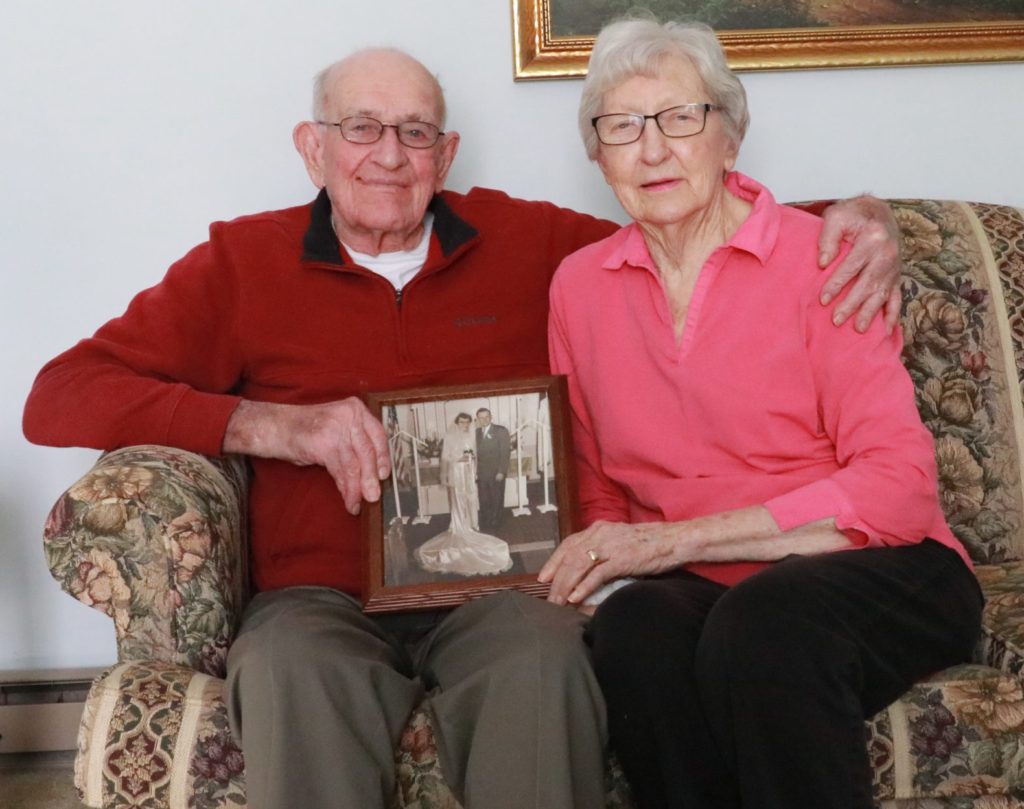 Dawn Rye | Writer
The Webster Dictionary defines love as — a quality or feeling of strong or constant affection for and dedication to another.
This Friday is Valentine's Day and for some, a special date, evening out and other plans are in the works. For others, it may just be another night in.
But for one local couple, Valentine's Day is just another reminder of how special their decades-long commitment is.
Pete and Ruth Gortmaker's relationship is anything but ordinary. The couple recently celebrated their 69th wedding anniversary.
Pete said he got out of the service from WWII when he met Ruth at a dance near Wall Lake. Ruth noted the couple went to a movie on their first date. The couple used to go dancing on Saturday nights and attend a movie on Sunday. Pete explained movies used to play three nights a week back then.
Ruth said they got married on Jan. 25, 1951, at the First English Lutheran Church in Parker. She explained she purchased her wedding dress at an S/L Store for $25.00. Pete explained he was 28 years old and Ruth was 22 years old when they walked down the aisle. The couple honeymooned in Minneapolis, Minn.
Ruth noted on Valentine's Day, 1951 Pete left on the midnight train to Treasure Island, Calif. to serve in the Korean War. Pete said he arrived back home later that year. During Pete's time in the service the couple wrote to each other, and Ruth was working at the Turner County Courthouse.
She explained even back then Pete was stubborn and Pete recalled Ruth being a wonderful cook and homemaker for their family.
Ruth said the best part about being married for 69 years is they still get to enjoy their family. She noted they have four children, five grandchildren and three great-grandchildren.
"Family is important when you get older," she said.
Ruth said the best advice they can give any couple is to "kiss and make up."
Pete explained the hardest part for him during the 69 years of marriage was being in the Navy and serving in Korea and being away from Ruth.
The couple have lived in Parker for the last 59 years in the same house they purchased in 1961.