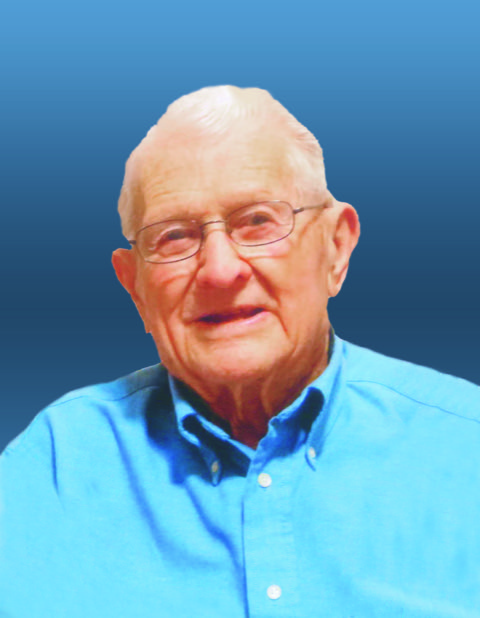 96
Wednesday, Aug. 18
Marion
On Sept 20, 1924, Allen Schrag was born to Rev. John and Katie (Miller) Schrag and raised on the family farm south of Marion and was the eighth of nine children.
He was baptized on June 1, 1941, at Salem-Zion Mennonite Church, where he remained a faithful member. He served as a Sunday school teacher and trustee. When COVID-19 started, he watched church services on his laptop.
Allen attended country school district #15, where some of his teachers were his brothers. He then graduated from Marion High School in 1942. After graduation, he helped his father on the farm and worked as a mechanic for Al Rapp.
On Aug 19, 1948, Allen was united in marriage to Ardelle Ries at the Salem Mennonite Church. They made their home on Allen's family farm and continued raising chickens, hogs, cattle, corn and beans. During this time, they were blessed with three children: Lola, Rita and Dean.
In 1984 Allen and Ardelle moved to Marion, but Allen continued helping his son Dean on the farm. He drove the combine until 2017, at the age of 93. He also sold monuments for Mollet Memorials.
Over the years, Allen served on several boards, including School District #15, Rosefield Telephone, Township, Farmers Coop Elevator, Salem Mennonite Home and the Marion City Council. Most rewarding was serving with the Mennonite Disaster Service at the local, state and region III levels.
In his spare time, Allen enjoyed woodworking, photography, fishing with his brothers, watching the Minnesota Vikings, going to coffee after moving to Marion and putting together jigsaw puzzles (often 1000 piece puzzles)! He would take pictures of the completed puzzles and hang them in his office.
Allen and Ardelle lived independently until January 2021, when they moved into the Tieszen Memorial Home.
His wife, Ardelle, son Dean (Lori), daughters Lola Schrag and Rita Becker are left to cherish his memory. Grandchildren, Kristi, Lori, Toby, Cody and great-granddaughter Maddie. He is survived by his brother Calvin and sisters-in-law Orpha and Stella Schrag, JoAnn Ries and brothers-in-law LeMoyne and Alan Ries, as well as many nieces and nephews.
He was preceded in death by his son-in-law Rudy Becker; siblings and spouses; Edna (Joe) Glanzer, Emma (Rumie) Graber, Paul (Ada), Silas (Delight), Felix (Lois), Oswald and Delbert Schrag; brother-in-law Marvin Ries and sisters-in-law Jane and Sarah Ries and Gini Schrag.
Funeral services were held at Salem-Zion Mennonite Church Tuesday, Aug 24, with interment Salem-Zion Mennonite Church Cemetery.
Arrangments provided by Waltner Funeral Home.