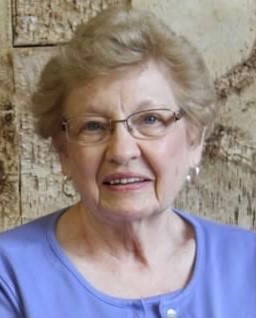 90
Dec. 10
Parker
Avis Jurgens, 90 of Parker, died Friday, December 10, 2021 at Ava's House, Sioux Falls.
Avis Loretta Jurgens was born on October 29, 1931 at Hurley, SD to Soren and Esther (Williamson) Christensen. She attended country school until 5th grade and then graduated from Hurley High School in 1949. The day after graduation she began working as secretary/bookkeeper at the Tufty Dodge-Plymouth Car Dealership. Avis was united in marriage to LuVerne Jurgens on July 16, 1950 at the Hurly United Methodist Church. They were parents to Marcia Lynn born in 1952 and Brian James born in 1957.
Avis began a 25-year career at the Turner County ASCS Office retiring in 1991. After LuVerne retired from farming, they spent their winters in Arizona for 15 years, meeting many great friends. The past few years were spent at their home in Parker.
LuVerne and Avis celebrated their 65th wedding anniversary in 2015. Avis was a member of the Chancellor Reformed Church where she was a member of the Women of Purpose, taught Sunday and Bible School and sang in the choir for many years.
Grateful for having shared her life are her children Marcia (Dan) Nielsen and Brian Jurgens; 4 grandchildren, Erin (Scott) Ogdahl, Christopher (Erin) Nielsen, Mindy (Chris) Johnson and Adam (Kelsey) Jurgens; 5 great grandchildren, Kelyn and Crosby Ogdahl, Bellamy Jurgens and Haddie and Henrik Nielsen; a sister Ruth Wilcox and a brother Virgil Christensen. She was preceded in death by her parents, husband LuVerne in 2016, sisters Vivian Jorgensen and Florence Christophersen, brothers Lloyd and Maurice Christensen, and 2 siblings in infancy, Helen and Duane.
Before her passing, Avis expressed being at peace and grateful for the life she had lived.
Funeral services were held at 11:00 a.m. Monday, December 20, 2021 at the Chancellor Reformed Church with burial in the church cemetery. A visitation was held from 5-7 p.m. on Sunday, December 19th at the church.
Funeral services provided by Hofmeister-Jones Funeral Home.