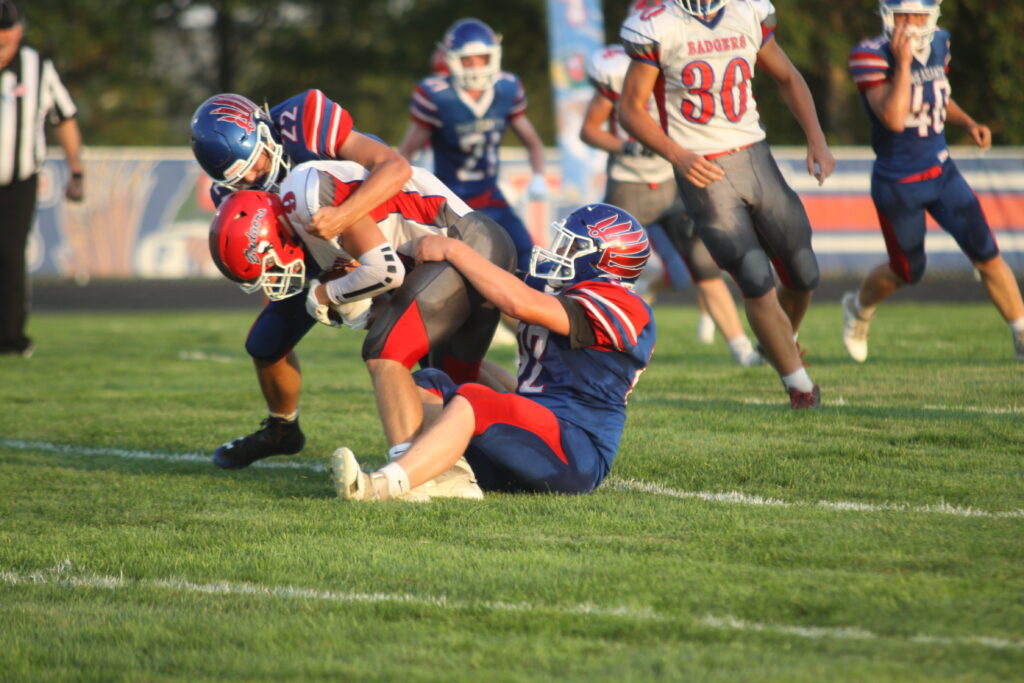 Shane Merrill | Sports Writer
Parker put together one of their more impressive games of the season last Friday night against Big East Conference foe Baltic. The Bulldogs had just two losses on the season, but the Pheasants fought to the end, coming up just short of the victory.
Baltic scored the only touchdown of the first quarter with 9:38 to play, pushing the hosts up 6-0.
Parker got their first score early in the second quarter on a pass from Logan Bridges to Colby Olson from 10 yards out, knotting things at six. Baltic came right back on their next drive, going back out front 12-6, but the Pheasants had one last score up their sleeve before half, as Olson punched in a shot from six yards out tying things at 12-12 at the half.
Olson gave the Pheasants their first lead of the night to start the third quarter, breaking free from 24 yards out for a touchdown, making it 20-12. Baltic responded in a big way, returning the Parker kickoff to knot the game at 20-20.
The Pheasants kept grinding and managed to score again, this time Lane Wieman carried in a touchdown from seven yards while also taking the extra points pushing Parker to a 28-20 lead to end the third.
Parker looked to have several drives taking shape, only to stall in the fourth quarter, while Baltic managed two more touchdowns, taking a 34-28 victory.
Leading Parker was Logan Bridges with 107 yards through the air while Olson had 170 yards on the ground and Wieman 67 yards. Olson also had 70 yards receiving.
Defensively, Lane Wieman had six tackles while Levi Wieman had five and Charlie Patten five.
On paper, the Pheasants led in nearly all categories, putting up 343 yards of total offense compared to 205 for Baltic while also controlling time of possession 30:49 to 16:45. Turnovers plagued the Pheasants who had six compared to just two for the Bulldogs.
Up next the Pheasants round out the 2020 regular season against Centerville in Parker.