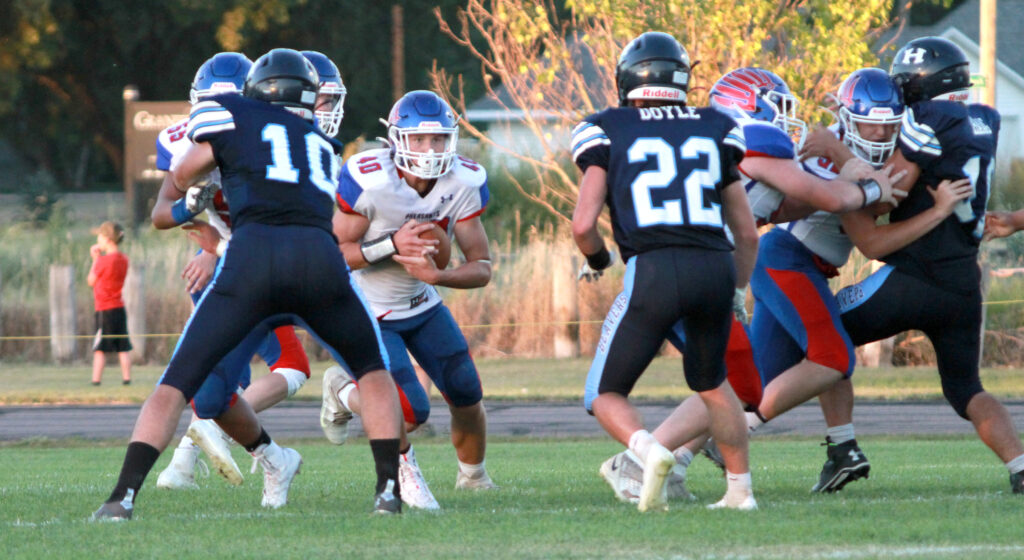 Shane Merrill | Sports Writer
The Parker football team traveled to Alexandria last week to face off against perennial power Hanson. Hanson used their size and quickness to their advantage limiting the Pheasants to just two first downs.
Parker hung tough in the first half of play, after the Beavers scored early Parker managed to hold the hosts to just one more score in the first and second quarters, but couldn't get their offense rolling, trailing 16-0 at the half.
Alexandria put the gas down on offense after the half break, scoring three touchdowns in the third quarter and adding one more in the fourth, making it 44-0 as time expired.
Leading Parker on the night was Jack Even with 13 yards rushing and Ray Travincicek with 10 yards. Lane Wieman powered the defense with nine tackles while Even had five and Davin Fuller five.
"It was a rough game for us," remarked coach Scott Hybertson. "Hopefully we learn from our mistakes and will adjust as the season goes on. We need to have a great week of practice and focus on our next opponent during homecoming week."
Parker will face rival Marion/Menno this Friday in Parker to cap off homecoming week.