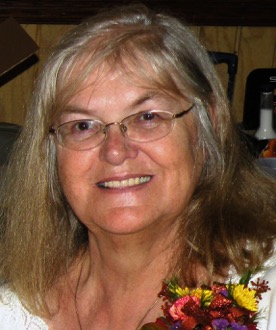 74
Friday, March 13
Viborg
Beverly (Bev) Colleen was born on Monday, Dec. 3, 1945, in Sioux Falls to Thomas and Elsie (Bakker) Urban. She attended Lennox High School and graduated in 1963. She then moved onto Nettleton Business College, earning a secretarial degree in 1964, where she was hired, following graduation, as a secretary in the Nettleton business office.
Bev met Dale Eugene Peterson while a student at Nettleton and they later married on July 28, 1967, at St. Nicholas Church in Tea. They resided in Seattle, Wash. where they had two daughters, Linda Joanne and Michelle Ann.
While in Seattle, she was employed with Smith-Corona Marchant and was proud to be hired during the interview because the hiring manager felt she had a good work ethic from growing up on a family farm with Midwest roots. Dale and Bev moved back to South Dakota in 1976 and settled in Lennox. They desired to raise their children in a rural community where they could be closer to their families. While living in Lennox, Bev worked at the school district and the Cargill Inc. elevator.
In 1977, they were surprised with a set of twin boys, Ryan Thomas and James Ralph.
Later, in 1981, Bev started at Avera McKennan Hospital and retired after 29 years as a switchboard operator. She enjoyed greeting patients and visitors at the welcome desk. They transitioned to Viborg in 1985 where they both ran local businesses, Pete's Place and eventually Valhalla. Both enjoyed setting roots in the Danish community.
Growing up on the family farm north of Tea Bev enjoyed helping her father with chores and fieldwork as well as caring for the family's horses. She preferred to be outside so she did not cook much on the farm but did receive the Miss Betty Crocker award while in high school. Bev enjoyed bowling and was proud to have a 168 average. She once was invited into the Pro Amateur Bowling League. Bev also enjoyed collecting antiques such as glassware and furniture. She would often share her love of vintage cars and was especially proud of her 1968 Chevrolet Chevelle and 1970 Plymouth Road Runner as she would say both were "fast"! Dale and Bev enjoyed camping and target shooting together while living in Washington.
Bev was especially proud and supportive of her children and grandchildren as she attended numerous school music, theater and sporting events. She encouraged her children to be involved in school and community offerings. She was known for her patience, thoughtfulness and caring nature. She advocated and provided care for her son, James, during his 10-year fight with non-Hodgkin's lymphoma. Most of all, Bev enjoyed spending her time with family and friends. She was intentional in staying connected and made time to attend their special events and milestones.
Grateful for having shared her life are her husband of 52 years, Dale Peterson; two daughters, Linda Kaufmann and her husband, Scott, of Spencer and Michelle McGregor and her husband, Jeremy, of Tea; one son, Ryan Peterson and his wife, Sarah, of Valley Springs; six grandchildren, Brittney and Cody Kaufmann; Carter and Noah McGregor; James and Ryker Peterson; one brother, Rodney Urban and his wife, Deb, Sioux Falls; one sister, Belinda Karli and her husband, Steve, Sioux Falls; one brother-in-law, Tom Farus, Claremore, Okla. and many special nieces and nephews, relatives and friends.
Beverly is preceded in death by her son, James Peterson; her parents; Thomas and Elsie Urban; and one sister, Barb and her husband Patrick Shyne; and her in-laws, Ralph (Ras) and Marjorie Peterson; one sister-in-law, Joanne Farus and one nephew, Jason Farus.
Funeral service will be at 10 a.m. Thursday, March 19 at Bethany Lutheran Church in Viborg.
Arrangements provided by Hofmeister-Jones Funeral Home.