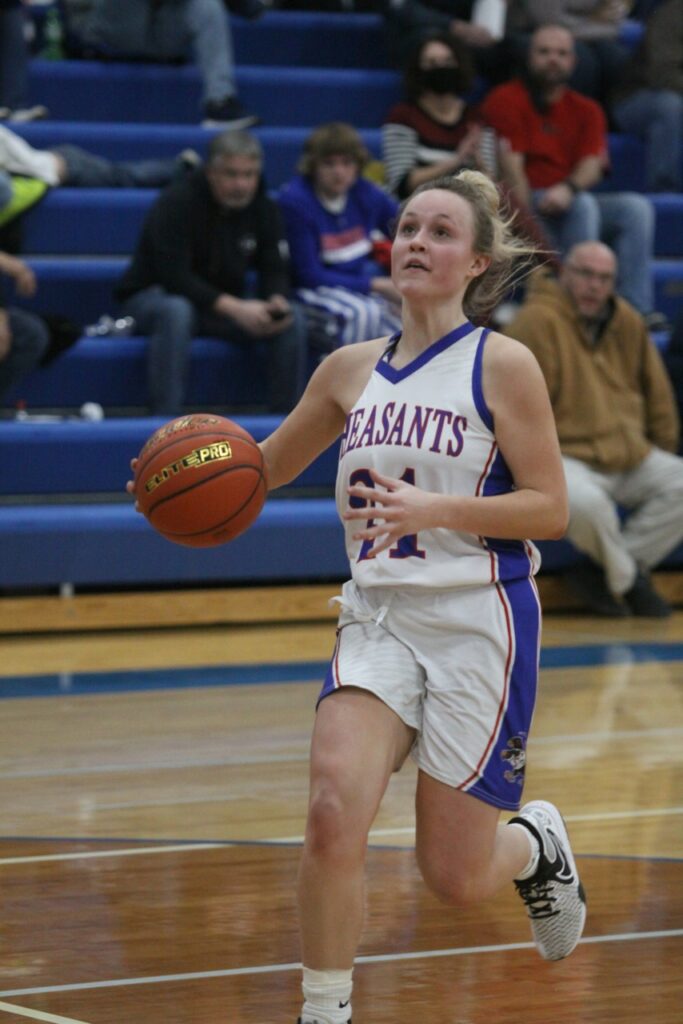 Shane Merrill | Writer
The Parker girls basketball team put together a solid game last Tuesday night in Baltic only to see their third quarter lead evaporate as the Bulldogs went on to take the win 46-42.
Parker never trailed in the first quarter as Lexi Even got things going right away with a layup giving Parker an early lead. Even hit another just seconds later pushing the lead to 4-0. The Bulldogs then got their offense rolling, but back-to-back Anna Reiffenberger shots had the Pheasants up 10-3 with two minutes remaining. Baltic came storming back and cut the deficit to one as time expired 10-9.
The host team took their first lead of the night on the first shot of the second quarter, but Aspen Rand got it right back for the Pheasants who held on for a 17-14 half time lead.
Parker led for nearly the entire third quarter as a Janae Olson layup and Reiffenberger three grew the advantage to eight points in the opening minute of the third.
Baltic started to chip away from their, rallying all the way back to a tie with 50 seconds remaining and taking a 32-31 lead into the quarter break.
The Bulldogs held the advantage the rest of the way, although late Olson free throws had the deficit trimmed to two points with 51 seconds remaining. Parker could get no closer as Baltic held on for a 46-42 victory.
Even led the Pheasants with 14 points while Reiffenberger had 10. Olson also grabbed 10 rebounds.
Up next Parker hosted EPJ.