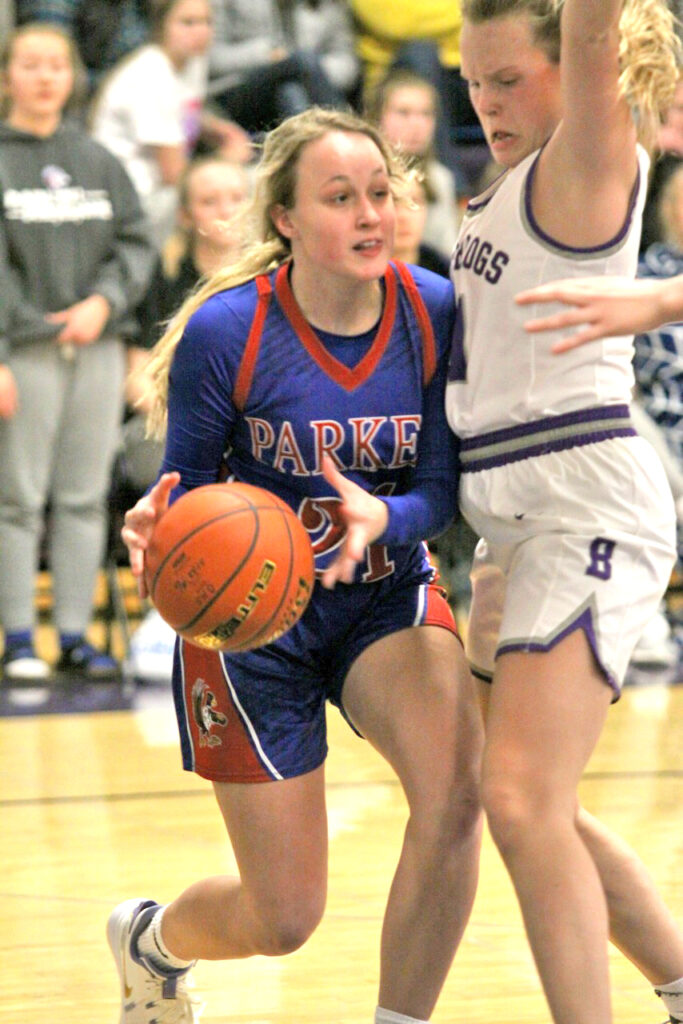 By Shane Merrill | Sports
Parker was nearly able to pull off another win last week, but a late lead wouldn't hold, as Bon Homme was able to hold-off the Pheasants 58-56.
There was little drama early in the game, as both teams traded leads but the host Cavaliers were able to jump ahead in the second, and made a run late in the frame, leading Parker by eight at the half.
The start of the third was no better, as Bon Homme continued to grow their lead and went ahead by 14 midway through. The Pheasants finally came to life, as Lexi Even picked off back to back passes going for lay-ups and Janae Olson helped the offense on the inside, with Parker crawling back within striking distance.
Ellie Travnicek also got in on the offense, hitting several shots late in the game, as the Pheasants managed to claw ahead 52-51 with two minutes to play.
Both teams swapped the lead and momentum from there, with Parker still leading 56-54, but four straight Cavalier points pushed the home team ahead, and a last second play wouldn't fall for the tie, with Bon Homme taking the victory.
Leading the Pheasants was Even with 17, Travnicek with 13 while Olson and Anna Reiffenberger had 10 each.
"We played a really aggressive game against Bon Homme," said coach Kennedy Wagner. "They are well coached and have some athletes that really played smart towards the end of the game. I'm proud of the efforts our girls have put in during this long season. They are doing a great job. We had girls in double digits and it showed us really moving the basketball well. We had our moments and our chances to put the ball in the basket and to take care of it but sometimes 30 seconds of the game can make a huge difference. I am always proud of our efforts!"
Parker was off the rest of the week, but will face Freeman and Hanson this week.