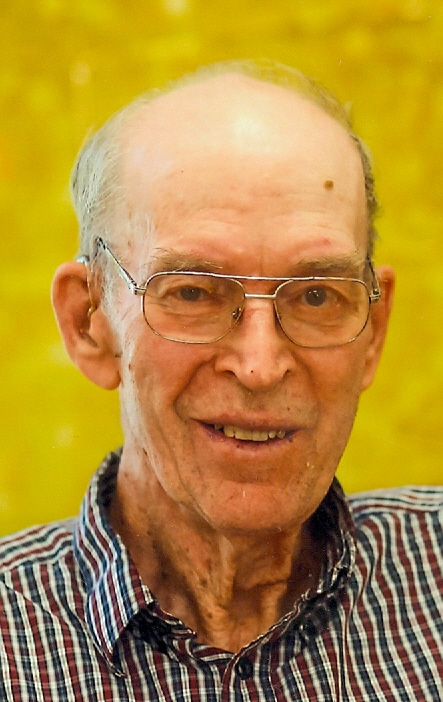 86
Thursday, Sept. 24
Parker
Charles Garrett Joffer was born on Sept. 1, 1934, to George and Marie (Hoekman) Joffer. He was the 11th child in a family of 13. His childhood years were spent on the family farm near Chandler, Minn. He was soon helping his father and older brothers with farm work and chores. The family moved to Canton in 1948 and a year later to a farm near Parker. He and his brother Arthur formed a farming partnership that was to last 57 years. As their farming operation and dairy grew, it became necessary to hire additional help. This included Greg Konda and his family and many high school students whose first job was "milking cows for the Joffers." Chuck enjoyed working with these young people and often joked that their adult years' success was due to the "great work ethic" they learned while working on the farm.
Chuck loved farming. He loved planting and harvesting, working with cattle, fixing and tinkering with machinery. He was excited to see the evolution of farming from the last days of working with horses to observing and reading about the present giant, super sophisticated, computerized machines. He loved it all except maybe the horses, midnight calls from the neighbors announcing "your cows are out," too much rain, not enough rain.
Chuck was introduced to Coral Senner as a friend and nursing colleague of his sister Janice. Several years later, he called Coral for a date (obviously not love at first sight). Never the less they seemed to click and they were married in 1966, forming a loving partnership that was to last for 54 years. They were blessed with the birth of a daughter, Julie Evelyn.
In retirement, Chuck continued to plant and harvest corn and beans. He enjoyed working in the yard and helping Coral with several large flower and vegetable gardens and liked working in the shop, fixing everything from household appliances to antique tractors.
Chuck was a gentle, kind, caring person. Grateful for having shared his life are his wife Coral; a daughter Julie; sisters Helena (Harold) Lawrence, Elsie Schmidt and Sarena (George) Breza; and a host of beloved nieces and nephews. He was proceeded in death by his parents, brothers Harvey (Ida), Peter (Lillian), Garrett (Mildred), John (Ruth), Arthur (Ione); sisters Marie (John) Busman, Effie (Richard) Warne, Margaret (Alvin) Dykstra, Janice (Richard) Thompson and a brother-in-law, Aaron Schmidt.
Funeral services were held Tuesday, Sept. 29, at the Calvary Reformed Church in Monroe with burial at the Monroe Cemetery.
Arrangements provided by Hofmeister Jones Funeral Home.