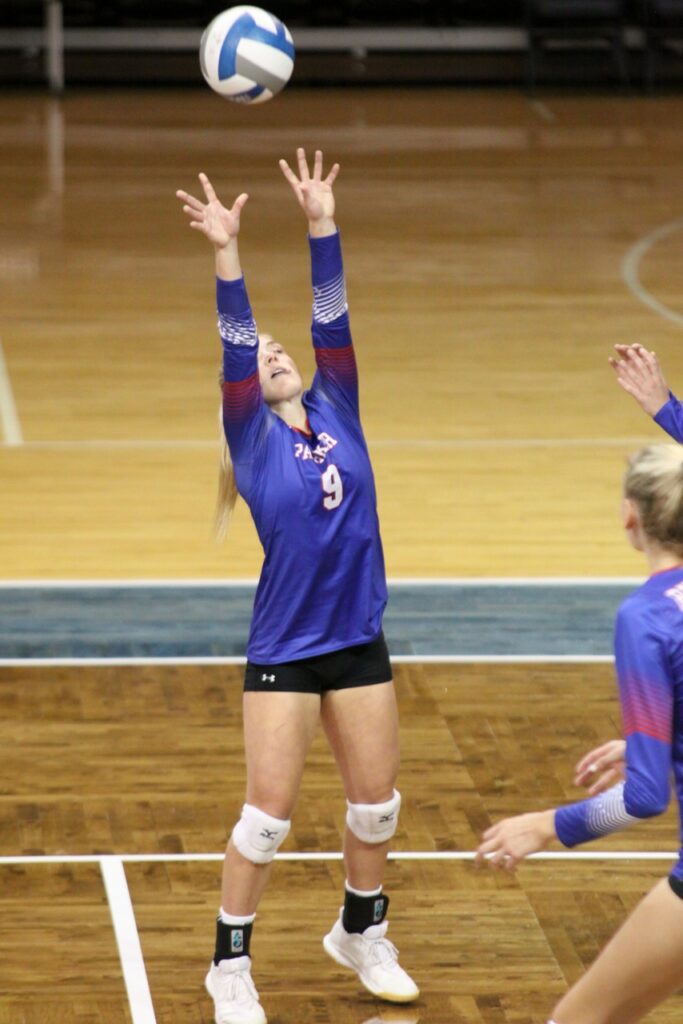 Shane Merrill | Sports
The Parker volleyball team continued another tough stretch last week, facing off against conference foes Chester and Baltic.
Both squads have a long history battling each other, but this year both proved to be too much for Parker to handle, with Chester winning in straight sets and Baltic winning 3-1.
The First match of the week was against the Chester Flyers. Parker hung tough in the first set, even leading midway through the game and forcing a Flyer time out. Chester rallied back to take the win 25-17. Chester also won the second set 25-17 and won the third 25-13.
The second match of the week found Parker facing off against Baltic, another conference team. The Bulldogs and Parker had similar teams, with each set being tight, but the visitors won the first two sets, 25-21 and 25-20. Parker was behind late in the third set, 22-18, but in a surprising turn of events after a long break, the Bulldogs were whistled for an out of rotation call, losing a point with a point getting added to the Pheasants. Parker then rallied back, tying at 22 and taking a 23-22 lead. It was tit for tat the final points, but late Parker kills from Halle Berens and Katie Bialas sealed the win, as Parker won 26-24 pulling within 2-1 in the match.
Unfortunately it was all Bulldogs from there, as Baltic ran away with the fourth set 25-16, dashing any hopes of a five set comeback.
Up next Parker traveled to the Sioux Falls Pentagon for their annual tournament.