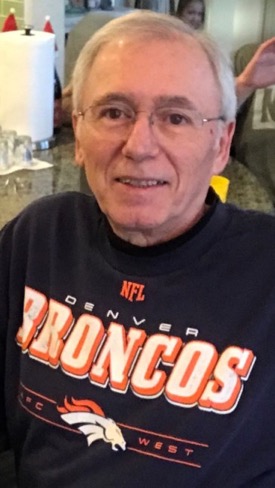 Friday, May 8
Hurley
Dale Ray Sorensen was born on April 30, 1953, to Ray and Shirley (Mahoney) Sorensen. He graduated from Hurley High School and attended Mitchell Area Vocational Tech as an electronics technician. He went to work for Dale Electronics in Columbus, Neb. where he met the love of his life, Connie Zuroski.
They were married Nov. 9, 1974, and lived in Columbus until they moved to Colorado in 1978. Here Dale worked as an electrical maintenance technician with Ball Metal Corp. in Golden, then worked for Metal Packaging in Northglenn where in that capacity helped set up a canning factory in Wales, UK, and later worked for Metalcraft Ind. in Westminster until his retirement in 2019. Dale was an avid fisherman and the Rocky Mountains were his paradise. He was always calm, cool and collected, with a brilliant mind and his knowledge of our universe was second to none. He was a loving husband, father and grandfather and to know him was a privilege. He leaves to mourn his wife Connie, his daughter Jennifer (Josh) Ross, his son Jason Sorensen, his mother Shirley Schallenkamp, his brothers Larry (Bonnie), Randy (Ruth) and Steven (Tina) Sorensen; grandchildren, Gavin and Lydia mother-in-law Joyce Zuroski, brother-in-law Kevin (Julie), sister-in-law Kelly (Scott), nephews Justin and Tanner; and nieces Hannah, McKenna, Emily, Sydney, Lisa, Megan, Natalie, Rachel, Carly, Amanda and Olivia and his cousins in Parker would be Tom and Bob Koller. Dale was preceded in death by his father Ray Sorensen, a daughter Shawna Marie Sorensen, a grandson Daxter Gray Ross, a brother Jay Sorensen, father-in-law Frank Zuroski, aunt and uncle Bob and Peggy Koller and grandparents Herb and Gertrude Mahoney and Harvey and Edna Sorensen.
Funeral services will be held in Colorado at a later date.
Arrangements provided by Hofemeister Jones Funeral Home.