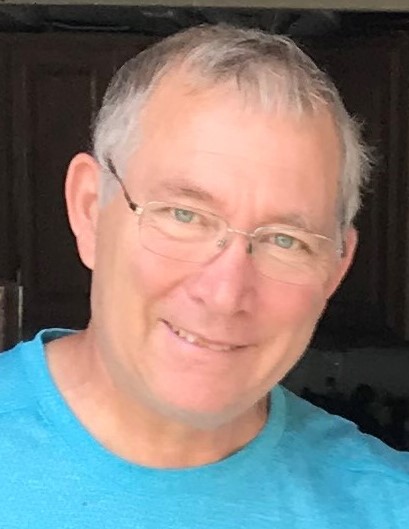 59
Lennox
Friday, Dec. 18
Daniel Joseph Ketcham was born on May 25, 1961 to Earl and Dorothy (Kueter) Ketcham in Dell Rapids.
In 1980, Dan married his high school sweetheart, Karen Sechser, at St. Ann's Catholic Church in Humboldt. They made their home in Lennox where they raised their family.
Dan loved to serve his community in various ways. He was a police officer, volunteer EMT, a city council member, fireman and a church council member. He owned and operated his own painting business for 25 years. He most recently was a supervisor of Environmental Services at the Good Samaritan Society in Lennox.
Through the years, Dan's favorite pastimes were fishing with family, hunting, shooting at Hunter's Pointe, grilling, gardening, tinkering with anything he could get his hands on and enjoying time with his grandkids.
Dan was a member of St. Magdalen's Catholic Church for nearly 40 years and his enduring faith carried him until the time of his death. His light will shine on through all that had the fortune of knowing him.
Grateful for having shared his life are his wife Karen, his children, Daren (Sallie) Ketcham, Chad (Meghan) Ketcham, Sara Ketcham, Travis Ketcham, Cassie (Josh) Heim, Dustin (Haley) Ketcham; 10 grandchildren, Jack Ketcham, Ryker, Gracie and Emerie Ketcham, Eric, Ava, Lucy, Lily, Milo and Gus Heim; five siblings Dale (Linda) Ketcham, Karen (Jim) Kadinger, Mike (Barb) Ketcham, Marty (Lori) Ketcham and Jon Ketcham; mother-in-law Beverly Sechser and countless additional family members, friends, neighbors and coworkers. Dan is preceded in death by his parents and father-in-law.
Funeral services were held Tuesday, Dec. 22 at St. Magdalen's Catholic Church with burial at St. Joseph's Wellington Cemetery.
Funeral arrangements provided by Hofmeister Jones Funeral Home.