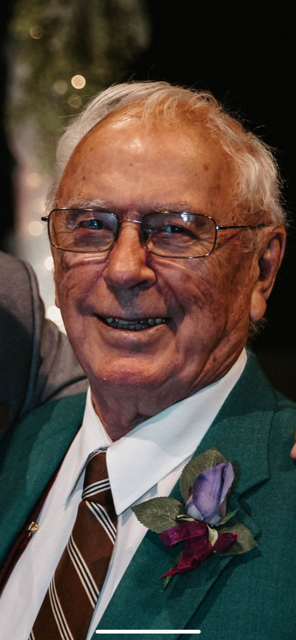 90
Saturday, Sept. 30
Freeman
He was born Sept. 12, 1931 to Walter and Linda Kaufman Lehmann.
He attended District 32 and Hurley High School.
He was baptized May 25, 1947 at Salem Mennonite Church where he was an active member of the church.
He taught Sunday school, was a deacon, served on the building committee, and enjoyed his time in the Men's Choir.
On March 7, 1953 he married Donna Mateer, his high school sweetheart. They were married for 68 years. Darlas was drafted and spent one year in Korea. He returned with the rank of Sgt. 1st class because of his leadership qualities. They farmed west of Hurley until 2013 and then moved to Freeman. Besides being in local organizations he enjoyed his time as a director of Federal Land Bank of Yankton and Sioux Falls for 20 years. Golfing was a common interest Donna and Darlas enjoyed together. He enjoyed all kinds of sports including baseball and football and gathering together with good friends every week to play board games. He also enjoyed spending time with all his grandchildren on the farm and taking family trips together. Donna and Darlas did a lot of traveling and spent numerous winters in Split Rail RV Park, Mission, Texas.
He is survived by his wife, Donna, his sister LaVonne, son, Clayton (Angela), daughters, Julie (Jim), Peggy (Jon), Sandy (Krishnan), grandchildren Hilary, Christian, Ryan (Katrina), Ashley (Johnathon), Will, Joshua (Sami), Matthew, Samuel and great grandchildren Jack and Vada. Darlas is proceeded in death by his grandson Peter.
Funeral services were held on Monday, Oct. 4. at the Salem Mennonite Church of rural Freeman.
Funeral arrangements were provided by Walter Funeral Home in Freeman.