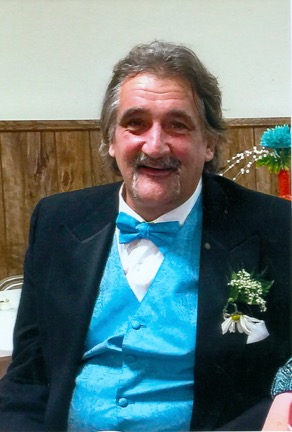 59
Thursday, Feb. 11
Monroe
David Lee Kleinsasser was born on Aug. 17, 1961 at the Freeman Hospital, Freeman to Alberta (Drost) and Leland Kleinsasser. He grew up on a farm until age 10 when the family moved into Monroe. As a child he loved to be outside helping with chores. He was in the last eighth grade class to graduate from the school in Monroe, before attending Marion High School. At an early age he began working with Wayne Weiman doing water, sewer and plumbing.
While being employed at John Morrell and Co. for 10 years, he started a family with Jean Cram and to this union two children were born, Justin and Teresa. While his children were young he drove truck as an over the road trucker. In 1995 he started in drywall construction where he worked with Pulse Drywall and on his own. Once becoming a drywaller he made it his passion, helping homeowners make their dream homes a work of art.
David was an avid bowler, enjoyed throwing darts but his main passion was for putting on firework displays for other people's entertainment. He also took flying lessons and enjoyed being in the wild blue yonder.
While gathering with friends near the elevator in Marion he was asked by local law enforcement his name and he told them "Gar Fish" and where did he live, with his response "At the River." From that time forward he was known at "Gar." Throughout his life he made many great friends and touched a lot of peoples' lives. He was one of a kind.
Grateful for having shared his life are his two children, Justin Kleinsasser of Hartford and Teresa (Josh) Johnson, Baltic; grandchildren Braxten, Oakley, Aleigha, Kinsley, Easton and Charlie; his mother Alberta Kleinsasser, Marion; fiance' Cheryl Hill, Monroe; a brother Tim Kleinsasser, Tyndal; and a nephew and niece, Jaydan Kleinsasser and Jessica (Steve) Willey. He was preceded in death by his father Leland and grandparents.
Funeral services were held on Thursday, Feb. 18 at Calvary Reformed Church, Monroe with burial at the Missionary Cemetery, rural Freeman.
Funeral services provided by Hofmeister-Jones Funeral Home.