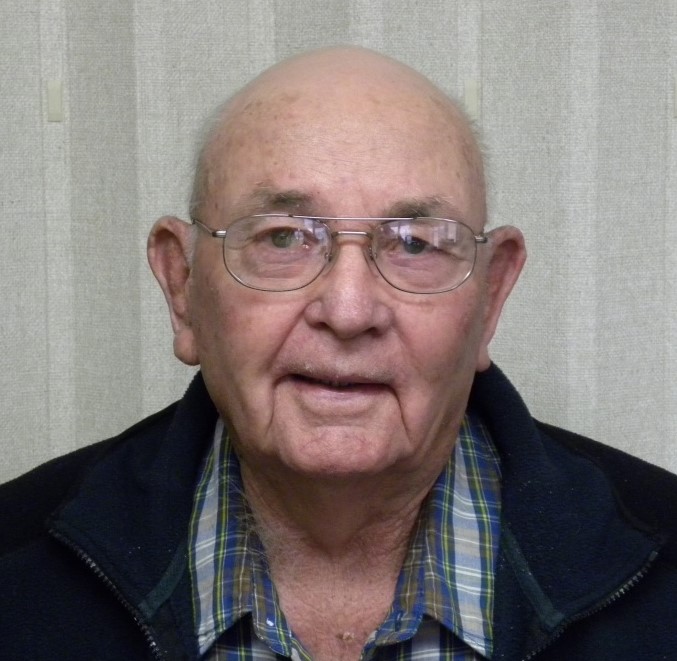 91
Monday, April 19
Cavona
Dexter Wobig was born on June 15, 1929 to Edwin and Ella (Nikolaus) Wobig in Canova. He graduated from Canova High School and went on to serve in the Korean War. He then returned home to farm.
Dexter married Jackie Treganza on April 9, 1954. Together, they farmed in the Unityville area all their lives.
Dexter was a member of Unityville Baptist Church and Sun Prairie Baptist Church. He served on various boards and was a member of the Korean War Veterans Organization. He loved to travel, enjoyed woodworking and doing crossword puzzles. He enjoyed meeting people and making new friends. His quick wit was legendary. Most importantly, he was a man of deep faith who walked daily with his friend Jesus.
Dexter is survived by his children, Cindy (Mitchell) Reents of Lino Lakes, Minn.; Richard (Sally), Robert (Maureen), and Edwin (Christie) all of Canova; grandchildren, Alexa (Joshua) Beecher, Michael (Krystin) Foss and Michelle (Zach) Quien, Dexter and Lynze Wobig, Carl, Clayton, Cordell (Brittany) and Caleb Wobig and Jaedon, Ashtyn, and Brayden Wobig; great-grandchildren, Isabella, Jordyn, Brooklyn and Sammi Lou Beecher, Brennen, Camden, Weston and Adalie Foss, Karlee and Mason (and one on the way) Quien and Wesley Wobig;, sisters Dorothy Roskens and Twila Guilliams; and several nieces, nephews and other relatives.
He was preceded in death by his parents, his wife, Jackie, daughter, Yvonne, infant grandson, Coledon, brothers, Dennis and Lowell and brothers-in-law, Jake Roskens and Gordon Guilliams.
In lieu of flowers, the family would prefer memorials sent to the Union Gospel Mission, 701 E 8th St, Sioux Falls, SD 57103 or donate at ugmsiouxfalls.com.
Funeral services were held Friday, April 23 at Sun Prairie Baptist Church, rural Salem. Arrangements were provided by Kinzley Funeral Home, Salem.