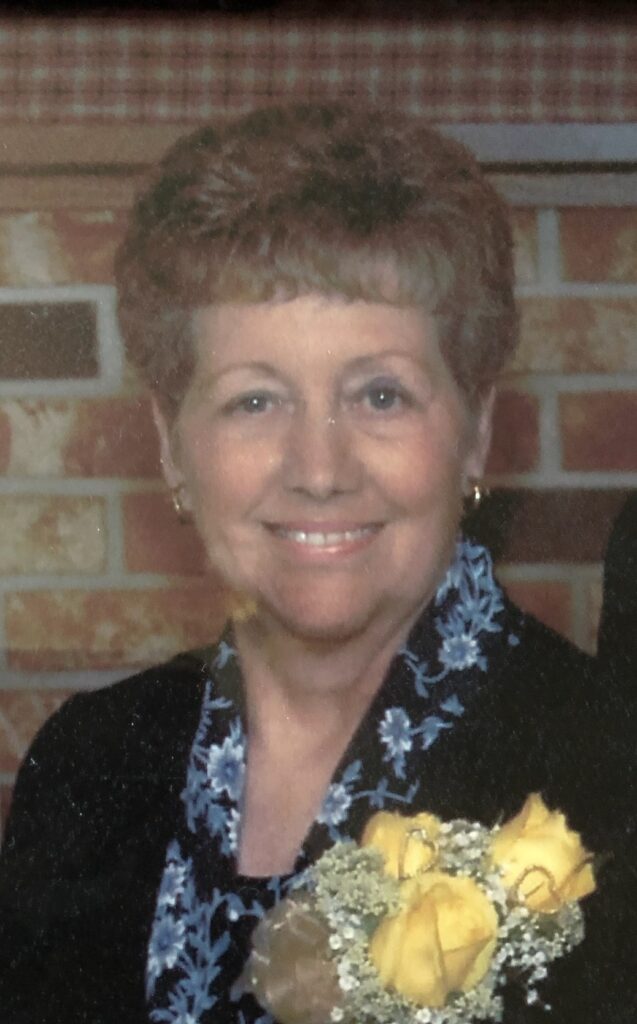 86
Nov. 22
Parker
Donna M. Richards, 86 of Parker died Monday, Nov. 22, at the Good Samaritan Center in Windom, MN. A private family service will be held at Hofmeister Jones Funeral Home in Parker with burial at Rosehill Cemetery, Parker. After Friday the service can be viewed on www.facebook.com/HofmeisterJonesFuneralHome/.
Donna Mae Roach was born on May 22, 1935 at Woodbury, IA to Alvin and Leona (Hoffman) Roach. She grew up at Elk Point, SD the oldest of six children, graduating from Elk Point High School in 1953. On April 10, 1954 she was united in marriage to Clarence "Clancy" Richards at Elk Point. They lived in Sioux Falls, Parker and Viborg. Over the years she was employed at the Parker Bakery, Pioneer Memorial and as an aid at the Sioux Falls School System. After retirement they moved back to Parker. She enjoyed going to functions of the El Riad Shrine, golf and bowling leagues, writing poetry, painting and was an excellent cook. She was a member of the Par Mar Valley Country Club and Grace Lutheran Church where she was very involved in WELCA, bible study and volunteering. Her husband Clancy died in 2006.
Grateful for having shared her life are her 4 children, Michael (Mary) Richards, Pierre, SD, Doug (Lori) Richards, Hartford, SD, Brent (Linda) Richards, Albany, MN and Lori (Harland) Danielsen, Sioux Falls; 8 grandchildren and 18 great grandchildren; and 4 sisters and a brother, Marlene Honomichl, Elk Point, Judy Polmateer, Anchorage, AL, Patty (Jerry) Ferdig, Rio Rancho, NM and Richard (Julie) Roach, Lennox and Peggy (Rod) Reynolds, Warsaw, MO.
Funeral services provided by Hofmeister Jones Funeral Home of Parker.