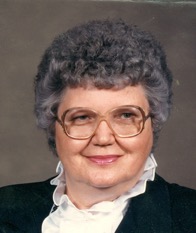 92
Thursday, Feb. 4
Sioux Falls
Dorothy was born in Parker on Oct. 7, 1928 to Irvin and Mae (Nowstrup) Budde.
She graduated from Parker High School in 1946. After high school, she attended General Beadle College, currently known as Dakota State University, and graduated in 1948 with a teaching certificate in Elementary Education. She taught school at District #16 and at Egan. Afterward, Dorothy developed a passion for hair styling and pursued a career as a hairdresser in Parker. She attended Stewart Beauty School and earned a hairdressing license.
On March 18, 1960 she married Edward H. Weeldreyer. Together they farmed near Monroe until moving to Parker in 1980. Ed passed away in 2002, and Dorothy moved to Sioux Falls.
Dorothy is survived by her two children, Susan and Mark Weeldreyer; her grandchildren, Ramsey, Jena and Mohamed Akhwani; sister, Doris Berg, Sioux Falls; and brothers, Don Budde, Sioux Falls and Dale Budde, Littleton, Colo.
She was proceeded in death by her husband, parents, and Aunt Mayme.
Funeral services were held on Wednesday, Feb. 10 at the Hofmeister Jones Funeral Home in Parker. Burial will be at the Rosehill Cemetery, Parker.
Funeral services provided by Hofmeister Jones Funeral Home.