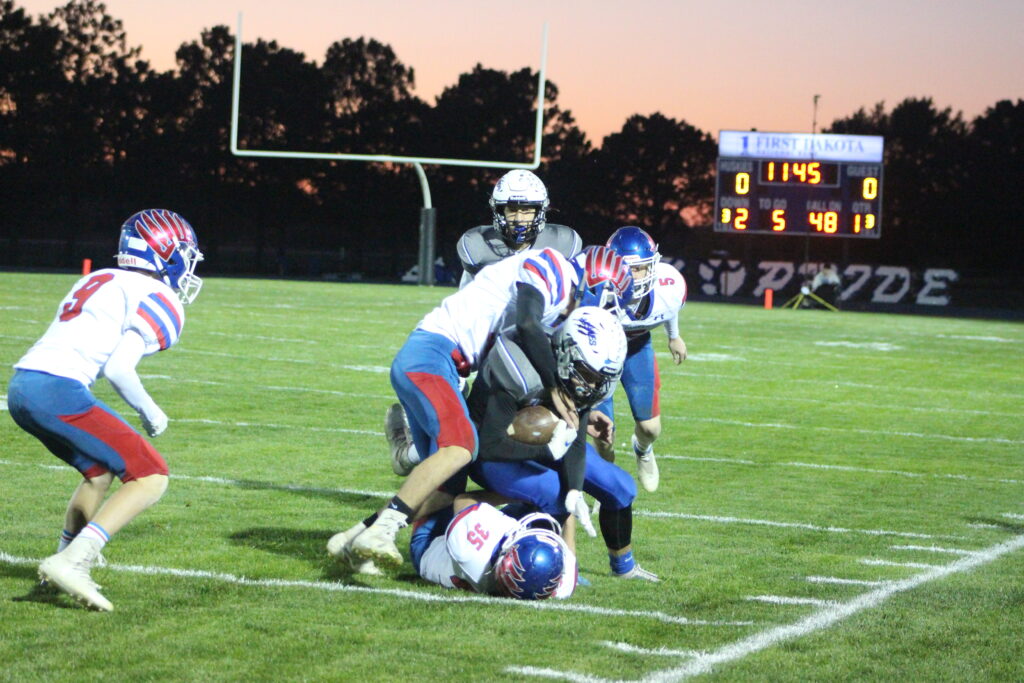 Shane Merrill | Sports
The Parker football team wrapped up their season last week as they traveled to Elk Point-Jefferson. The Pheasants trailed 21-0 after one and could not recover, as the Huskies blanked the Pheasants 50-0 on their way to the playoffs. Leading Parker on the night was Jack Even with 12 carries for 27 yards. Davin Fuller also had two catches for 17 yards.
The loss dropped the Parker record to 1-7 to conclude their first year in 11-man in nearly 20 years.