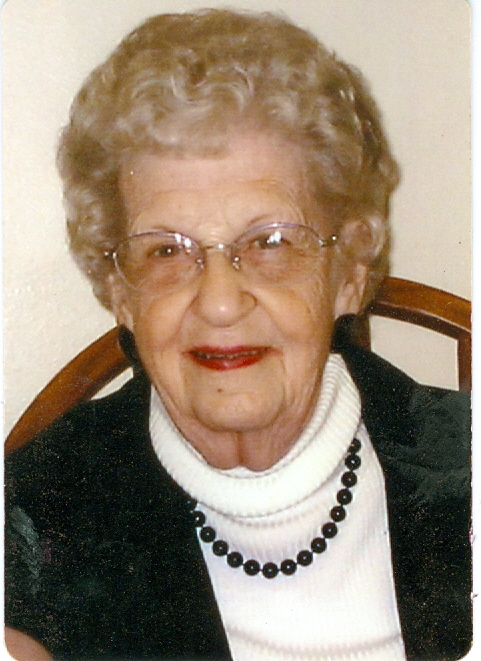 Evelyn Larson
98
Tuesday, May 19
Parker
Evelyn was born on Aug. 7, 1921, to John and Florence (Crowell) Rogers in Parker. She grew up in the Parker area and graduated from Hurley High School in 1939.
Evelyn married LuVerne Larson on Nov. 14, 1941, and they farmed for several years. Evelyn was a stay-at-home mom until 1971 when she began to work as a grocery clerk in Marion. She also was a waitress at various businesses in Marion. They moved to Marion in 1975 and enjoyed traveling, playing cards and going to movies.
Evelyn was a member of Parker First Baptist Church for her entire life and was active with Sunday school and ladies' activities.
Grateful for having shared her their two children, Sharon (Gary) Anderson and Gordon (Dixie) Larson; four grandchildren Kevin (Dawn) Anderson, Chad (Kathy) Anderson, Nicholas (Becca) Larson and Leslie (Jared) Huber; two step-grandchildren Kenny Johnson and Adam Sauer; great-grandchildren, step-great-grandchildren and great-great-grandchildren.
She was preceded in death by her parents; one brother Clarence; four sisters Bessie, Verna, Lucille, and Helen; and her husband LuVerne in 2003.
Funeral services were held Friday, May 22 at the First Baptist Church in Parker.