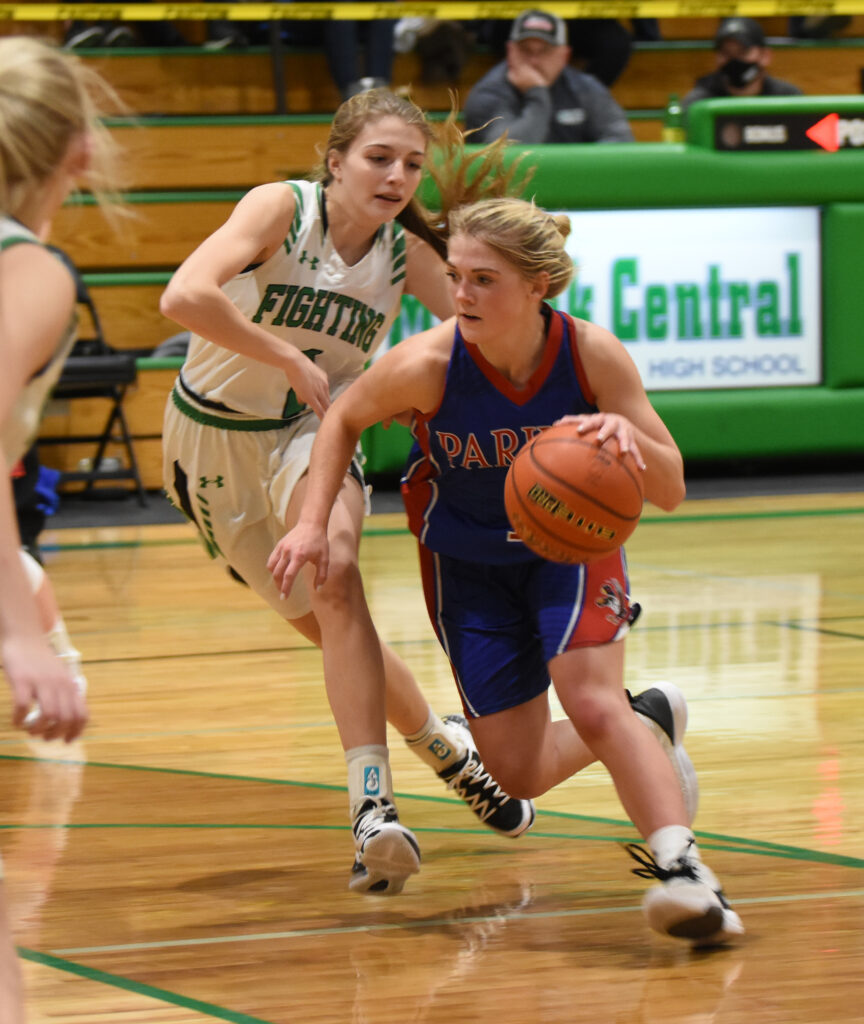 Shane Merrill | Writer
In the early game of the night last Saturday, the Parker girls' basketball team took the court against the MCM Fighting Cougars. The Pheasants worked to get something going, but the bigger Cougars were too much to overcome, taking the victory 56-16.
MCM built a big lead in the first quarter, going up 22-8. The Pheasants worked to find their footing, but the big inside game of the Cougars outmatched the visitors as they took a 34-10 lead into the half.
The Pheasants scored just six points in the second half, falling to MCM and dropping their opener.
Leading Parker was sophomore Janae Olson with nine points and six rebounds while Lexi Olson had six points and four rebounds.
"I thought we played together as a team and got better. Like I said from the beginning of the year, we are a young team that is looking for improvement. We were doing good things like being strong with the basketball, staying fundamentally sound and being patient for a great look," said coach Kennedy Wagner.
"These girls worked very hard, I had some girls that played 32 minutes. Even though we don't have a lot of depth with our numbers, we sure do have a lot of heart. As a coach, I love how coachable these girls are. It makes me excited for their future."
Up next the Pheasants played conference foe Baltic.