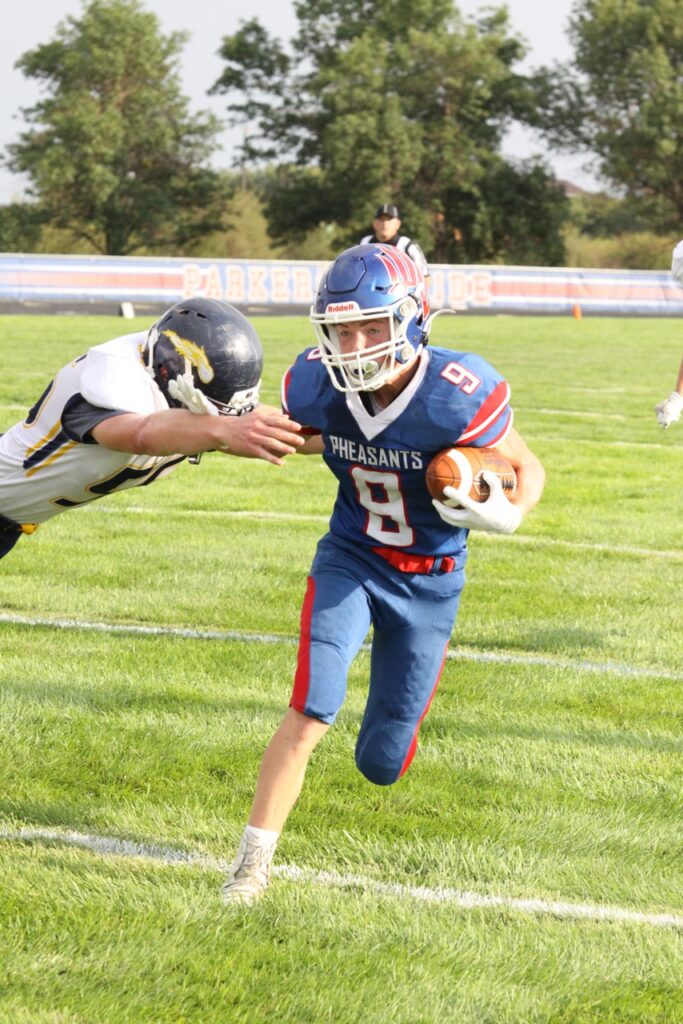 Using a strong second half effort, the Flandreau Fliers were able to defend the Parker Pheasants last Friday night in Big East Conference football action in Flandreau.
Parker hung tough in the first half, down 14-6 at the half, but tough turnovers as well as a late scoring burst allowed the Fliers the victory.
Things were tight through the first half, as the Fliers and Pheasants battled back and forth. Parker pulled within one score in the second quarter, on a Logan Bridges to Jaivyn DeBoer pass. Parker was still trailing 14-6 late in the first half, when a fumble was recovered with under two minutes to go. The Pheasants could not convert however, keeping the game at 14-6 at the half.
The second half was all Fliers as Flandreau started to pull away, capitalizing on seven Pheasant turnovers, going on to take the win 41-6.
Bridges led Parker with 87 yards while DeBoer had one touchdown.
Up next Parker faced MCM.