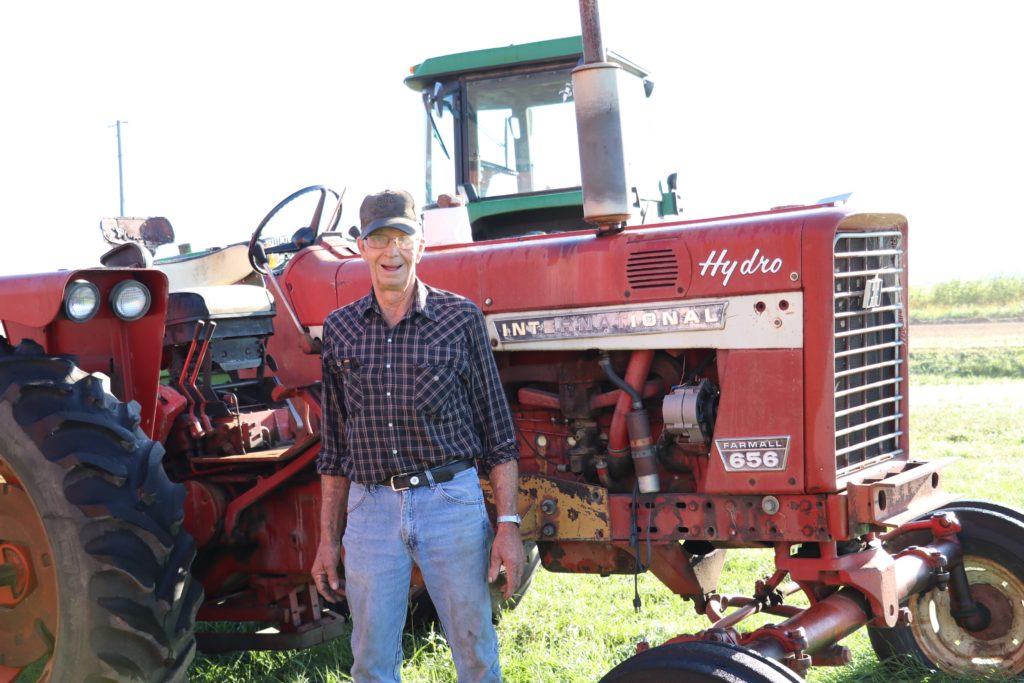 Dawn Rye | Writer
A quality tractor is a vital tool for any farm or ranch wanting to succeed. It provides an engineered vehicle specifically designed to deliver a high performance effort at slow speeds to haul a trailer or machinery used in agriculture.
So, who makes the best tractor? John Deere, Massey Ferguson, New Holland or Case IH? Ask any farmer and they would be glad to explain which tractor they prefer.
For one local tractor repair shop, it doesn't matter the color because eventually tractors will break down.
Sasker Repair, located near Chancellor, will celebrate 30 years of success this fall. The business is owned and operated by Rob and Julie who also live on the property.
Rob said he works on all kinds of older generation tractors and combines.
Rob noted his love for tractors comes from growing up on a farm and watching his dad work on their Allis-Chalmers tractor.
He explained at 16-years-old his dad purchased a corn picker to attach to their Allis-Chalmers and that was where his drive and passion to work on tractors started.
Rob noted as he was about to graduate high school he started working part-time at Stansted Farm Equipment in Luverne, Minn. every Saturday from 1956 to 1958. He said he worked at Rock County Implement for the next 10 years until having the opportunity to operate Pipestone Equipment for several years. From there he moved to Lennox Equipment and leaped into opening Sasker Repair Shop in 1989. Rob said since he had a shop building it seemed like the right fit.
He explained he never received a degree to work on tractors except when he was required to attend service training throughout his career with his different jobs.
He noted the oldest tractor he was able to fix over the years was a 1929 Model A and the newest was a 2008 International Magnum. He explained his parts come from Midway Equipment in Minnesota. However, he said Allis-Chalmers are becoming a dying breed with parts getting harder to find.
"I don't get into the new tractors because I don't have all the electronic computer and equipment," said Rob.
He continued, "I'm old fashioned."
Rob said farmers are purchasing newer equipment and less older generation tractors will exist. As times change, those new tractors will become older tractors, so there will always be a tractor to repair.
Julie said Rob's philosophy over the years has been if he knows how the tractor works he can fix anything.
Julie said he can look at a tractor and if he can figure out how it runs, he can fix it.
Rob said he enjoys helping people with the tractors and hopes to see his business continue to thrive in the next five years.
Sasker Repair is located at 27535 460th Ave, Chancellor. For more information call (605) 647-5766.