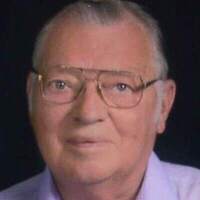 79
Thursday, Sept. 9
Wagner
Gary Anderson was born Aug. 22, 1942 in Sioux Falls, SD the son of Otto and Jessie (Smith) Anderson.
Gary graduated from Parker High School in 1960.
Gary married Sharon Larson on Dec. 15, 1962 at First Baptist Church in Parker. They lived in Sioux Falls where he worked at Eggers Steel. In 1964, they moved to Parker where Gary was employed at Terminal Grain. In 1968, Gary was transferred to Wagner. He farmed for a few years, then went to work at Fischer Farms. In 1993, Gary went to work at Mark's Machinery in Wagner.
He retired in 2017, Gary was a member of the United Methodist Church. He served on the Wagner Fire Department and the Wagner School Board. Gary will be remembered for his love of farming, working with old cars and watching his grandsons work on their old cars. He really enjoyed the trip he took with his grandsons to the Kool Deadwood Nights car show. He loved spending time with his grandkids and great grandkids.
Thankful for having shared his life are his wife Sharon of Wagner, two sons: Kevin (Dawn) Anderson of Brandon and Chad (Kathy) Anderson of Wagner; five grandchildren: Francesca and Anthony Anderson of Brandon, and Paige, Jacob and Blaine Anderson of Wagner; three great grandchildren: Maxwell, Myles and Mia Anderson; sister Bonnie Johnson of Viborg; brother-in-law Gordon (Dixie) Larson of Tea; and many relatives and friends.
Gary was preceded in death by his parents, father and mother-in-law and brother-in-law Lowell Johnson.
Funeral services were held on Friday, Sept. 17 at the United Methodist Church in Wagner with Burial at the Rosehill Cemetery in Parker.