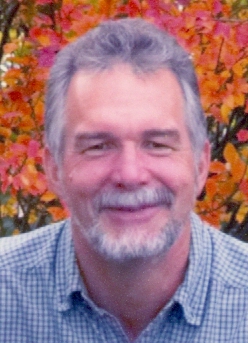 74
Nov. 22
Viborg
Gary Kropuenske, 74 former teacher and coach, died Monday, November 22, 2021 at the Pioneer Memorial Hospital in Viborg.
Gary Lynn Kropuenske was born on Feb. 2, 1947 in Sioux Falls, SD to Gerald and Margaret Kropuenske. He was the second of five children. He was baptized into the Lutheran faith in Centerville, SD and was confirmed in DeSmet. Gary attended rural elementary schools. He was proud of his showing his 4-H calves with his dad. He attended high school for 2 years in Howard. His family moved back to Viborg, SD where he graduated from high school in 1965. During his high school career he was very active in football and track. He became homecoming king his senior year. Gary attended General Beadle College in Madison, SD where he ran cross country and track. He graduated with a bachelor's degree in Education in 1969.
Gary began his teaching career in Chester, SD followed by Montrose, Alcester, and Parker. In 1971 he met the love of his life, Annet. They were married on May 26,1973 at Spring Valley Lutheran Church. They were blessed with three daughters, Jennifer, Sara, and Beth.
Throughout his teaching career he also enjoyed coaching wrestling, football, track, and girl's softball. Gary was Parker's head wrestling coach for 15 years. He coached his wrestling teams to a 115-51-1 dual record. He coached 68 state qualifiers and 20 state place winners for the Pheasants. In 1984 and 1991 he had two perfect seasons. Gary was not only a coach, but a mentor to his students and athletes. He coached all three of his daughter's softball teams and loved every minute of working with all the girls on the teams. Gary was an active member of Spring Valley Lutheran Church serving as Church Council president and was especially proud of being instrumental in the building process of the new church after the fire. He served as a Turner County Commissioner and on the Turner County Fair board. He also was a member of the Viborg School board.
Gary enjoyed attending all of his daughter's and grandchildren's sporting events. He was an avid Minnesota Twins and Vikings fan, never missing a game. Many family vacations were spent in Minneapolis cheering on the Twins. Gary was passionate about his farm and especially his Charolais cattle. He was such a people person. We often joked about if he was standing in a line of strangers, in five minutes he would soon be best friends with the person next to him. His smile was contagious. He loved teasing the kids. Family meant the world to him and all of his greatest pleasures in life were time spent together. His strong faith in God will always be an inspiration to all of us.
Grateful for having shared his life are his wife, Annet, of 48 years; his children Jennifer (Bryce) Olson of Watertown, Sara (Dave) Stevicks of Gregory, and Beth (Brett) Mellem of Viborg; nine grandchildren, Alyssa, Andrew, and Alexis Olson, Aubree, Aiden, and Alaina Stevicks, and Carston, Lincoln, and Lawson Mellem; his mom, Margaret Kropuenske; his siblings Marjean, James (Staci), and Keith (Ann)Kropuenske; and his brother-in-law David Johnson (Melissa); and numerous nieces and nephews. Preceding him in death are his dad, Gerald, and his sister Marlene.
He will be greatly missed but we know that one day we will all be reunited in Heaven.
Funeral services were held 10:30 a.m. Saturday, Nov. 27, at Spring Valley Lutheran Church, rural Viborg. Visitation was held from 5-7 p.m. friday evening at the church with a Prayer Service at 7 p.m.
Funeral services were provided by Hofmeister Jones Funeral Home of Parker.