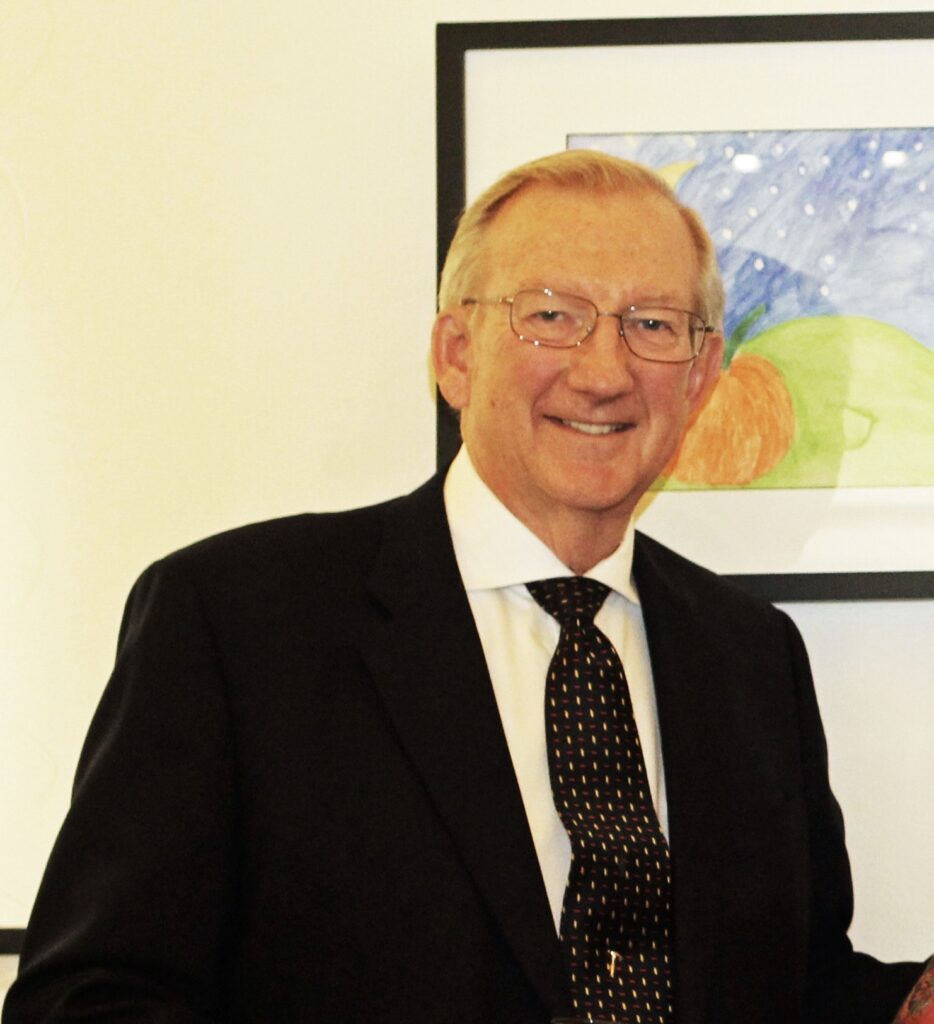 78
Tuesday, June 29
Milford, Mass.
George was a generous, wise and kind man whose life was a blessing to his loving family and many friends. He was born in 1943 in Sioux Falls. George was the eldest child of George and Evelyn Jongeling. His childhood was spent on his family's dairy farm in Chancellor, where he had many adventures and helped his parents with every aspect of the farm's operation. After attending a one-room schoolhouse through eighth grade, George graduated from Chancellor High School in South Dakota in 1961. George graduated from the South Dakota School of Mines and Technology in 1966 with a degree in Mechanical Engineering.
George started his engineering career in the field of power generation with the General Electric Company. Business travel for his various management positions took him all over the United States, Europe, and Africa during his 25 years with G.E. In 1989, George joined the Swiss Company ABB as Vice President of Turbine Power Generation. He completed his professional career as Vice President of Gas Operations for Keyspan Energy of New England, retiring in 2005.
During their 28 year marriage, George and his wife Judy traveled the world, both on business and during their retirement. They enjoyed many winters in Naples, Fla., always welcoming their family members to join them. George was an outdoors enthusiast and enjoyed annual fishing and hunting trips with his best friends in Alaska, Colorado, Missouri and South Dakota. George treasured the special trips he made with his children to Egypt, Spain and Greece.
George is survived by his wife Judy; his daughter Kristi (Worcester, Mass.); his son Steven and partner Rita (Clifton Park, N.Y.); his grandson Alex and his wife Sarah (Latham N.Y.); his former wife Vera (Sioux Falls); his brother Charles and his wife Barbara (Sioux Falls); his sister Darline (Charlotte, N.C.); his step-daughter Lisa Vega and her husband Joseph (Napa, Calif.), and their two children, Roger and Jolie; his step-daughter Lana McAuliffe and her husband John (Hopkinton, Mass.) and their children, Tommy, Sam, Jack, Zachary and Lisa; and many beloved nieces, nephews and cherished friends.
George was a beloved husband, father, grandfather, brother, uncle and friend. Always there for everyone, with an easy smile and a helping hand. His was a life well-lived.
A memorial service will be held at a later date in Chancellor.