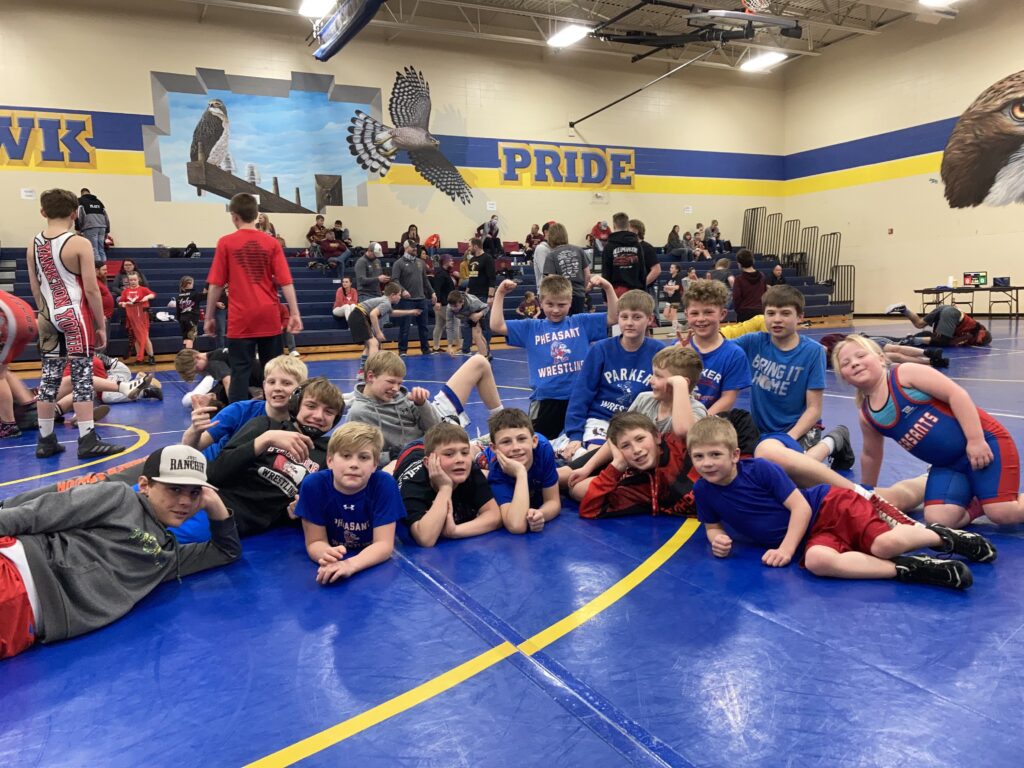 Several youth wrestlers placed in districts and will be competing in the Region 5 tournament this coming weekend.
Brantley Streff 4th
Kyler Creegan 8th
Joe Patten 1st
Billy Stone 4th
Bo Stone 5th
Miles Prouty 1st
Logan Beil 1st
Hudson Beil 5th
Riley Pankratz 2nd
Clayton Pankratz 2nd
There were a few more qualifiers we did not receive final placement for. Thank you to all the coaches and everyone who helped get these kids here. We would like to wish everyone good luck at regions. Go Pheasants!
-Submitted article