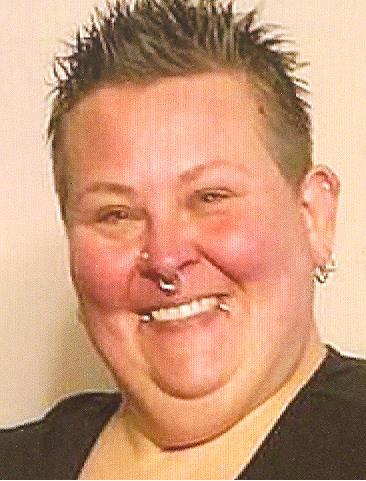 46
Friday, June 18, 2021
Parker
Holly Buckman, 46, died unexpectedly, Friday, June 18, 2021 at the home of son, in Parker, of an apparent heart attack.
Holly Ann Buckman was born January 24, 1975, at Viborg, the daughter of Michael and Arlyce (Christopherson) Buckman. She grew up near Lennox, attending Lennox Public Schools and then graduated from Lennox High School in 1993.
Holly made her home Lennox, Baltic, Casper, WY and most recently in Parker, She had been married to Todd Mulholland. She was employed for many years as a welder for Koyker Manufacturing, Vermeer and Schwartz Manufacturing Company. Most recently she was employed by Casey's in Freeman.
Holly was raised in the Catholic faith. She enjoyed word games, movies, especially with her kids and motorcycles. She was saving to acquire her own trike. Most of all, Holly treasured the time spent with family and friends. She deeply loved her children and extended family.
She was preceded in death by her father, Mike on March 10, 2018.
Grateful for having shared her life are her children: Phillip Delaney, Parker, Trevor Mulholland, Freeman and Reva Mulholland, Parker; her mother, Arlyce Buckman, Sioux Falls, siblings: Bill (Mela) Buckman, Laveen, Ariz., Cindy (Scott) Lauber, Clear Lake, Iowa, Dan (Koree) Buckman, Evergreen, Colo., Shelly (John) Conlon, Apopka, Fla. and Bethy (Preston) Keffer, Worthing and a host of other nieces, nephews, cousins, other relatives and friends.