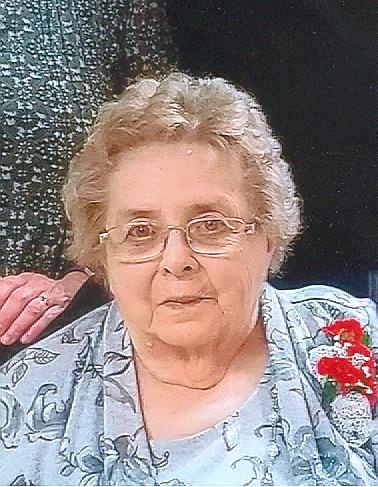 96
Thursday, Oct. 15
Parker
Adeline Irene Jacobson was born on Jan. 11, 1924, in Sioux Falls, the daughter of Charlie A. and Elvira O. (Nelson) Jacobson. She grew up and attended school in Brandon, graduating from Brandon High School in 1942. She went on to earn her teaching certificate from Beadle State Teacher's College. She attended Sioux Falls College and Augustana College and earned an elementary education degree, graduating in 1960. Irene had worked as an elementary school teacher. She had also worked in the office for Cargill and at the Sioux Falls Army Force Air Force Base in Sioux Falls during WWII.
On Sept. 30, 1960, she was united in marriage to Fred Jongeling at Valley Springs. The couple made their home on a farm three miles from Chancellor and Fred died on Oct. 29, 1982.
Irene was a member of the Chancellor Reformed Church, where she was active in the Reformed Church Women's Ministries and the Dorcas Circle. She was also a member of the Chancellor American Legion Auxiliary. Irene's interests included cardinals, bird watching, bird feeding, vocal music, especially solos and duets with her sister. She was known for her love and concern for animals, especially her many cats and dogs. 
Besides her parents and husband Fred, Irene was preceded in death by her sister, Elaine Ganschow and three infant brothers.
Grateful for having shared her life are her children: Madge (Alan) Bruflat, Wayne, Neb. and son, Jessie Jongeling, Colton and two grandchildren; special niece, Jean Tesch, Lennox, as well as other relatives and friends.   
Funeral services were held Monday, Oct. 19 at Chancellor Reformed Church with interment at Chancellor Reformed Cemetery. 
Funeral arrangements provided by Dindot-Klusmann Funeral Home, Lennox.