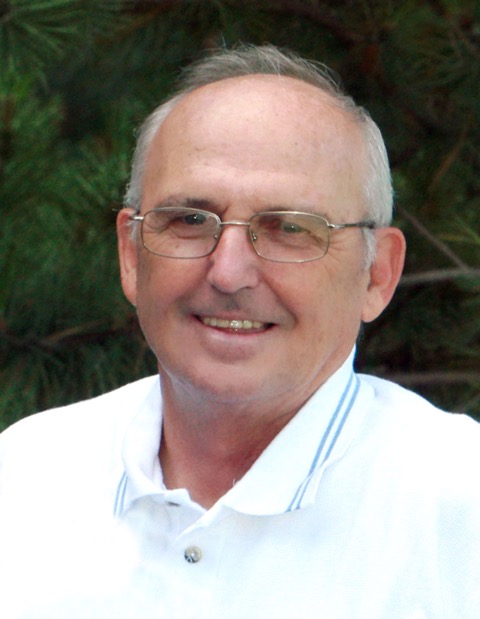 80
Tuesday, Feb. 9
Marion
Jim was born June 19, 1940 in Waterford, Conn. to Andrew and Ivy (Moynihan) Gesick. Jim grew up in Old Saybrook, Conn. After losing his father at the age of 10, he did what he was able to help his family by taking on a paper route and setting bowling pins at a local alley. He was proud of his Connecticut childhood and liked to share stories.
At the urging of his pastor, he transferred to Dakota Wesleyan University in Mitchell, after he had completed one year at the University of Connecticut. After receiving his degree in math education, he accepted a position as the math and physics teacher at the high school in Marion. He spent 20 years with the school district. In 1973, he earned his master's degree from the University of South Dakota and moved from a teaching position to principal. He always enjoyed working with young people.
In 1982, he left the school to become the member services coordinator for Southeastern Electric Cooperative (Turner Hutchinson) where he worked until his retirement in 2006.
While working at the school, the new home economics teacher caught his attention. Jim married Martha Smith on June 7, 1970. Three children would make up their family: Ann, John and Susan.
Jim was an active member of Emmanuel Presbyterian Church in Marion, serving as an elder, deacon, Clerk of Session and Sunday School teacher. If there was something that needed to be done at the church, he was always willing to pitch in. He was also active in his community. He served on the volunteer fire department for 26 years, was a collaborator on the community's centennial book, A Tale of Three Cities and was active in many community organizations.
After his retirement, he spent time doing puzzles like Sudoku, crosswords and logic problems. He enjoyed his daily walk uptown for his coffee break. He continued to volunteer through the school, tutoring students and helping with athletic events. His favorite activity was to spend time doing doting on the true joys of his life, his eight grandchildren.
It was at a basketball game in January 2015 that he suffered a stroke. After that he resided at the Tieszen Memorial Home until his death.
Cherishing his memory are his wife, Martha, his children: Ann and Darin Johnson, Hartford; John and Katie Gesick, Lake Stevens, Wash.; and Susan Lee, Fulda, Minn.; and his grandchildren: Elizabeth, Adam and Sarah Johnson, James, Emily and Kassidy Gesick, and Dominic and Keegan Lee. He is also survived by his siblings Phyllis Chase, Shirley Evans, Beverly (Jim) Skeffington and Ray (Ellie) Gesick as well as his brothers and sisters-in-law and many nieces and nephews.
He was proceeded by his parents and grandparents.
Funeral services were held at on Monday, Feb. 15 at Emmanuel Presbyterian Church of Marion. Memorials should be directed toward the Emmanuel Presbyterian Backpack Program or the Marion Fire Department.
Funeral arrangements provided by Walter Funeral Home.