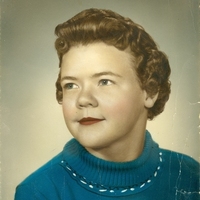 77
Sunday, June 28
San Antonio, Texas
Janice Marie Miller was born April 11, 1943, at the McKennan Hospital to Keith and Helen Miller of Parker. She attended Parker Grade School and graduated from Parker High School in 1961. Janice then attended beauty school in Sioux Falls and graduated in 1962.
She met Russell Miller in 1963 and married him later that year on December 27. They have four children: Scott Russell, Sherrie Ann, Scott Steven and Shellie Marie. In later years, Jan moved to Texas. While there, she met Leslie B. Fellows in 1984 and they were together for 36 years.
Janice was always in the public eye. She worked for her aunt and uncle in their cafe for many years. Janice worked for a long time as a manager in several different stores: Schlotzsky's Deli, Wendy's and Casey's BBQ. She joined Walmart in 2003 and worked there for 17 years. Always a people person, she enjoyed her work as a greeter very much.
Janice is survived by her husband, Leslie; a brother Randy Miller of Parker; her children, Sherrie Callaway, and Scott Miller; her grandson, Shannon Michael Callaway; and a host of brothers and sisters-in-law and nieces and nephews she loved very much.
Janice was preceded in death by her grandson, Brandon Lee Callaway; her parents, Keith and Helen Miller; and her grandparents, Adam and Nan Jacobsma.
Funeral services were held Saturday, July 4, at Holt & Holt Funeral Home in Boerne, Texas with interment at Boerne Cemetery.
Arrangements are under the care and direction of the staff of Holt & Holt Funeral Home of Boerne, Texas.