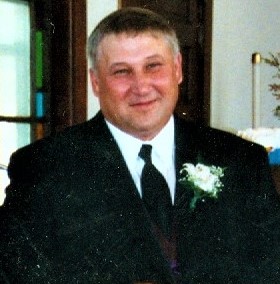 65
Wednesday, May 19
Viborg
Jerry was born Jan. 23, 1956, in Viborg, the son of Donald M. Nelsen and MaryLin Mae (Munson) Nelsen.
Jerry graduated from Viborg High School in 1974, where he was very involved with FFA and land judging. After high school, he farmed full-time with his dad west of Viborg until 1997, in which Don unexpectedly passed and his sons joined the operation.
In 1975 he married Linda Heirigs and settled on the Lars Christensen farm five miles west of Viborg. During this union, they were blessed with three children, Scott, Chad and Karen.
As a third-generation farmer, he deeply loved the land. He was incredibly knowledgeable about markets, livestock, chemicals, seed, machinery, was a skilled mechanic and so much more. Though most of his land was in the Viborg area, he got involved in custom farming across the country to combine, bale and haul hay. He had always wanted to have a combine crew that started in Texas and went to the Canadian border.
In 1989 he married Marcia Beckman and this past December celebrated 31 years of marriage. Jerry's three children reside in the area and have blessed them with nine grandchildren.
Jerry was a fun-loving man with a quirky sense of humor and an infectious laugh. He loved people and enjoyed getting together. Jerry had a way to strike up a conversation with anyone, and within minutes you would have either have several things in common or know the same three people.
Another love of his was cooking and he enjoyed putting together meals and social events where he could again be with family and friends. Time was also spent snowmobiling and four-wheeling when time away from the farm allowed. He was a supporter of the high school FFA program and was an Agripro seed dealer.
In addition to the death of his parents and grandparents, he was predeceased by three infant siblings Donna Lynn, Douglas Mark and Jeffrey Lynn. Surviving him is wife, Marcia, Scott and wife Jennifer and their three children Emma, Gavin and Zaia and son Chad and wife Jamie and their four children Camden, Maguire, Crew and Merritt; Karen and husband Sam Howard and two children GraceLin and Braden Bjordal.
In lieu of flowers, memorials may be directed to the family to be put in a scholarship in memory of Jerry.
Funeral services were held Tuesday, May 25, at JP Denmark Lodge, Viborg.
Arrangements provided by Hofmeister-Jones Funeral Home.