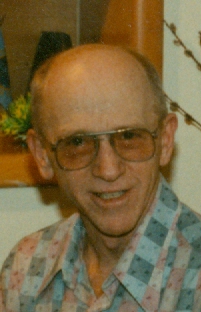 87
Monday, July 12
Parker
John Wilbur Cink was born on Aug. 31, 1933, on a farm northwest of Parker to George and Ruby (Douty) Cink. He attended Parker Elementary and Country School #17, graduating from Parker High School in 1951. John enlisted in the US Army, having served overseas in Germany. After returning home from the Army, he attended Nettleton Business College for a year. After farming for several years, he hauled gravel for Rechnagel Construction, carpentry work with Fogelman Construction and then moved to Bridgewater, where he was the custodian at the Diamond Care Center. After moving to Sioux Falls, he worked as a custodian at several elementary schools. While living in Parker, he was very willing to help with many projects at St. Christina's Church, rectory and cemetery.
It seems he was pretty active and daring when growing up, according to his brothers and sisters. He was one of the highlights of the families (nieces and nephews) coming back to the farm to visit, with jokes, stories and teasing. He had a big heart and loved to laugh and play cards, visit with everyone young and old, and pray every day for his family, old friends, and classmates.
Grateful for having shared his life are two sisters, Margaret Bohner, Petaluma, Calif. and Mary Miller, Parker; two brothers, Derald and Alvin Cink, both of Sioux Falls; and sisters-in-law, Deloris Cink, Marion and Dorene Cink, Sioux Falls; and many nieces and nephews. He was preceded in death by his parents, two brothers and their wives, Don and Mildred and Ray and Karen, a brother Gordon, sister-in-law Janice Cink, brothers-in-law Earl Bohner and Dale Miller, an infant brother, a nephew Philip, and a great-niece Julie.
A graveside service was held Friday, July 16, at St. Christina's Catholic Cemetery in Parker. A memorial mass will be held for John with family and friends at a later date.
Arrangements provided by Hofmeister Jones Funeral Home.