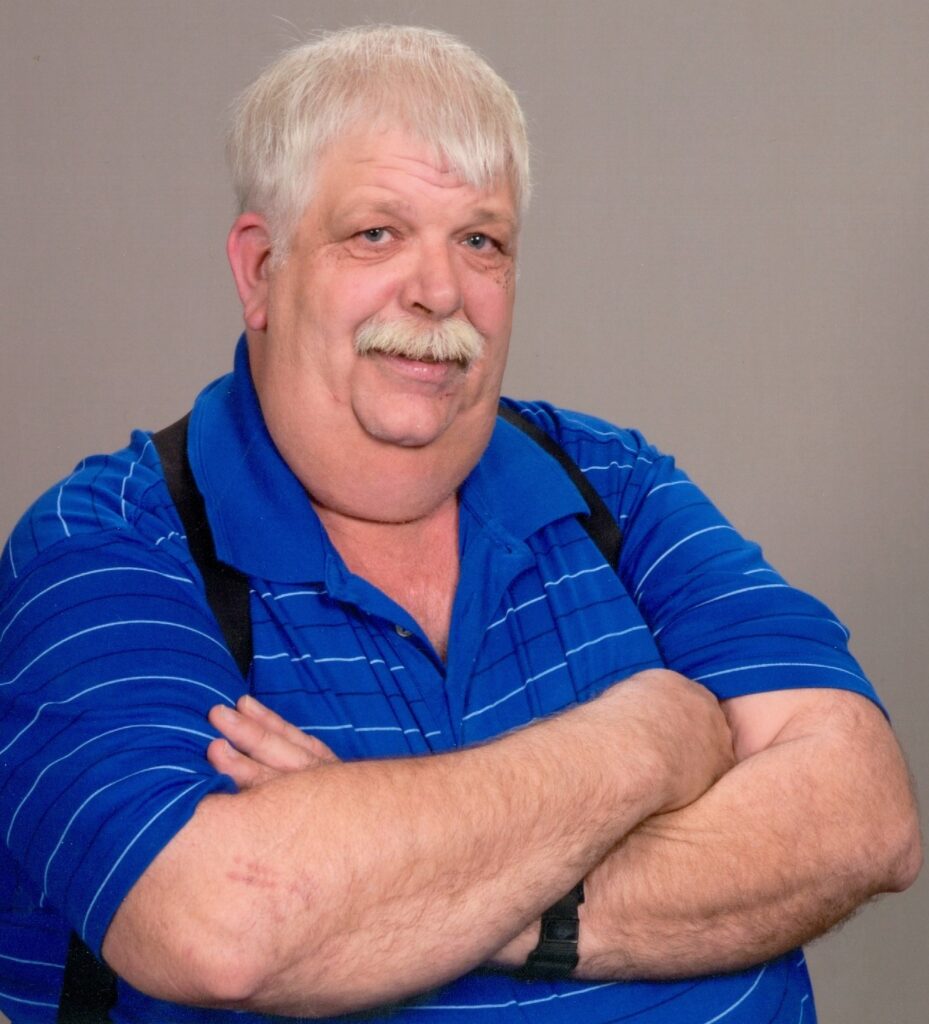 58
Wednesday, August 11
Parker
Kevin Leber, 58 of Parker, passed away on August 11, 2021 at the Sanford USD Medical Center, Sioux Falls. Mass of Christina Burial will be at 10:00 AM Monday, August 16, 2021 at St. Christina's Catholic Church, Parker. Visitation will be from 5:00-7:00 PM Sunday, August 15, 2021 at the church with a Scripture Service starting at 7:00PM. The service will be livestreamed at https://www.facebook.com/HofmeisterJonesFuneralHome/. Arrangements by Hofmeister-Jones Funeral Home.
Kevin James Leber was born July 9, 1963 in Viborg, SD to Ronald and Patricia (Wingert) Leber. He was the oldest of 9 children. He attended Parker High School and Sioux Vocational School in Sioux Falls. After his schooling, he started his career of 37 years at AMPI in Freeman. He was a reverse osmosis and separator operator.
Kevin was a lifelong member of St. Christina's Catholic Church in Parker. He served as an usher for many years. Kevin was also a member of the Parker Jaycees, participating in many activities in the community. He was also a big fan of the Parker Pheasants. No matter the sport, Kevin was there to cheer on his favorite team.
Though Kevin had no children of his own, he absolutely loved being with his nieces, nephews and the great-nieces and nephews. He spent a lot of his time playing with them and attending a lot of their activities. To him, they were the light of his life. He also loved dogs. It was normal for him to pick up Wrangler at the farm and take him for trips around the country side.
Grateful for having shared his life are his mother Patricia; brothers Lyle (Marya), Tea, Brian (Melissa), Parker, and Richard (Dawn), Parker; sisters, Regina (Todd) McKenney, Parker, Karmen (Dan) Schneider, Java, Karla (Jason) Thorson, Hardwick, MN, Jolene (Bob) Lingen, Parker, and Maria (Thomas) LaPorta, Shawnee, KS; 23 nieces and nephews and 19 great-nieces and nephews; aunts, uncles, cousins, friends, and coworkers. He was preceded in death by his father Ronald, an infant brother Russell, aunts, uncles and cousins.
www. hofmeisterjones.com