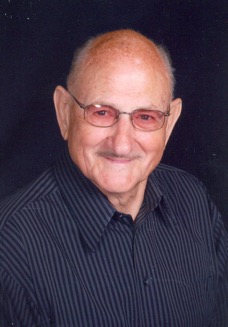 89
Monday, September 27
Marion
He was born on June 27, 1932 in Marion the son of Jacob and Katie Berg.
He served in the U.S. Army, spending some time in Germany coming home in December of 1953.
On Sept. 16, 1956 he married Marilyn Spomer, they were blessed with three sons and one daughter.
He worked at John Morrell Company for 25 years and then at Ace Neon Signs.
After retirement he pursued a new hobby of making wooden puzzles of which he made hundreds, even through all of his health problems he always kept a positive attitude and was thankful he had a hobby he enjoyed.
Grateful for having shared his life are: his wife, Marilyn; sons Rod (Molly), Ryan (Jen); his daughter-in-law, Theresa Berg, his son-in-law, Bob Oppold; six granddaughters, two grandsons, one step-granddaughter, two great-great-granddaughters.
He was preceded in death by his parents, for brothers, his son, Roger, his daughter, Cindy and granddaughter, Melissa.
Funeral services were held on Friday, Oct. 1 at Heritage Funeral Home.
Funeral arrangements provided by Heritage Funeral Home.