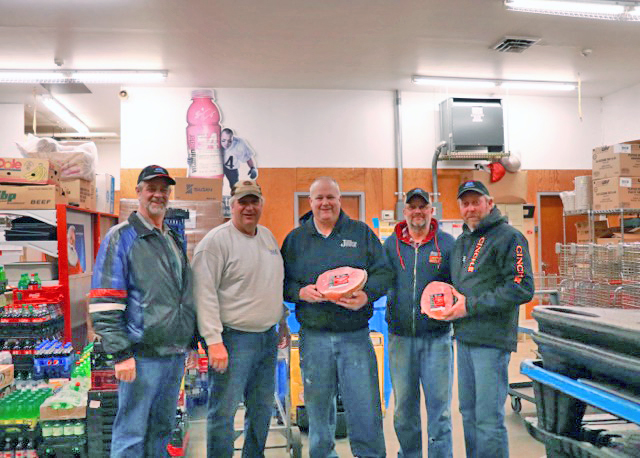 Dawn Rye | Writer
drye@ncppub.com
Sometimes generosity has nothing to do with what people give, or how much they give. Instead, it's the feeling of joy they feel knowing they helped someone in need. That includes the Turner County Pork Producers that have been giving back for the past 15 years.
Local Pork Producer Steve Schmeichel said their goal is to help residents in Parker, Viborg, Freeman, Lennox and Tea. He explained with the help of Tony Jensen at Jones' Food Store in Parker, the Turner County Pork Producers could give back to the community.
Schmeichel commented it is a "double-edge sword" they know people need food and with ham being a popular food item during the holiday season they are easy to receive and store. He noted it is a good produced and the Pork Producers want to give back to the community.
He explained not only does the Turner County Pork Producers give to local organizations they have also given $3,000 in Pork Certificates year after year at the five area grocery stores to promote pork month. This year the Pork Producers expanded their generosity of pork certificates to the local grocery stores in Freeman and Lennox.
Pork Producers member Craig Andersen said they try to encourage the local grocery stores because they know which family or individual that might be struggling.
The Pork Producers encourage people to reach out to one of the members to see if the Turner County Pork Producers could help with their organizations.