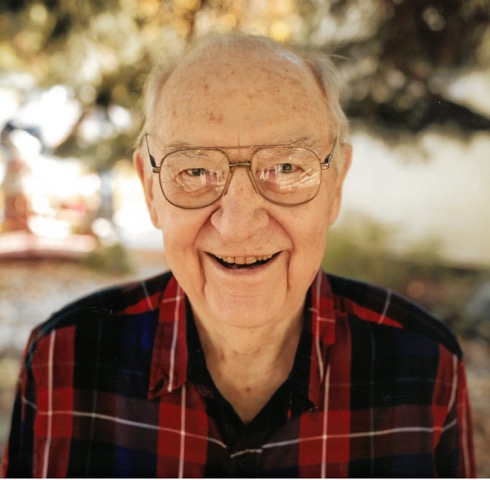 93
Friday, Oct. 29
Sioux Falls
Loren was born to Bernhart and Lydia (Michael) Kasten in Minnehaha County, Parker on Oct. 8, 1928.
Loren grew up on the family farm north of Parker and graduated from Parker High School in 1946. He studied Agriculture Education at SDSU, where he received his BS in 1950. While Loren left the farm in 1950, it never left him. He continued to work for many years with livestock and crop science. After completing his first year of teaching high school in Wessington Springs, Loren was drafted and served in the Army Aviation Engineer Unit from 1951-1953, being stationed in Georgia, Texas, Newfoundland, and Greenland.
Loren was united in marriage to his sweetheart, Lois Willadsen, on Aug. 10, 1956. Loren and Lois were the proud parents of two sons, David and Larry.
Loren earned his MS from SDSU in 1958.
Loren's love of agriculture and education led to a 40-year career in education, which included teaching in Wessington Springs, Marion and Scotland. Loren's high school programs excelled in area and statewide Future Farmers of America (FFA) competitions. Loren left teaching high school to open and develop the postsecondary agriculture program at Mitchell Technical Institute, where he taught for the next 21 years.
Loren was loved and respected throughout his career and remained friends with numerous colleagues and students. Some of Loren's many accomplishments include SD Agriculture Teachers Hall of Fame, Honorary FFA Chapter, District, State and American Farmer, SD Agriculture Teacher of the Year, SDVATA Teacher of the Year Award, FFA Distinguished Service Award, and was awarded an Honorary Associate of Applied Science Degree from Mitchell Technical Institute.
While Loren's memberships and activities are too numerous to list, some that define Loren were his time working with Mitchell Toastmasters, Davison County 4_H Leaders Association, SD FFA Foundation Committee and his years working as a Field Inspector for the SD Crop Improvement Association. Loren was especially fulfilled by his service to First Presbyterian Church in Mitchell, where he served many roles including Trustee and Elder.
Loren's love of education extended to instructing his sons in their 4-H and FFA activities, in their gardening and woodworking and in their pursuits raising livestock and working on small engines.
Loren was an avid Mitchell and SDSU sports fan, attending and watching numerous sporting events. With a camera hung around his neck, he also faithfully attended his grandsons' athletic competitions.
Loren and Lois loved their many years together. They traveled to 18 countries, 10 Canadian provinces and all 50 states. They seldom missed an opportunity to visit their many friends and family throughout their years of travel and made many photo albums together. In addition, Loren spent hours documenting the family ancestry.
Daily walks and coffee with friends added to the joy of Loren's life.
Grateful for having shared his life are Larry (Jackie) Kasten, Sioux Falls, Daughter-in-Law Roxi Kasten, Mitchell; Grandsons, Chad (Abbie Mitchell) Kasten, Sioux Falls, Keith (Miranda) Kasten, Sioux Falls and S. Mitch Kasten, Sioux Falls; three great- grandchildren and numerous nephews and nieces whom he dearly loved.
Loren was preceded in death by his beloved wife, Lois, his son, David, his parents Bernhart and Lydia, his sister, Florence and his two brothers, Woodrow and Lee.
Funeral services were held Wednesday, Nov. 3 at the First Presbyterian Church in Mitchell. Burial was at Rosehill Cemetery in Parker.
In lieu of flowers, Memorials may be directed to Professional Agricultural Student Organization (PAS) Agriculture Leadership Scholarship @ Mitchell Technical College Foundation, 1800 East Spruce, Mitchell, SD 57301.